VP Choice Awards 2020: Official list of nominees — Lifestyle Category
Village Pipol Choice Awards (VPCA) is the biggest gathering of 2020, an award-giving body giving recognition to the brightest stars in the showbiz industry, to the brands who excel in their field and to deserving individuals who continue to show brilliance in their craft. 
Village Pipol Choice Awards
. 
Village Pipol Choice Awards (VPCA), the biggest gathering of stars and online personalities, is coming back this March 6, 2021. As the world faces the most challenging times of this new millennium, VPCA will carry on with its strong commitment to honoring excellence, relevance, and competence in various fields in this new normal world.
In its 2nd year, VP Choice Awards will continue to highlight the finest in the Travel, Lifestyle, and Entertainment industries. This pandemic has pushed the world to think outside the box to provide effective options in the interest of public safety, thus this year's edition will go fully digital.
Village Pipol Choice awards will be determining the winners through a voting system of 25% from online votes, 25% from Facebook shares, 30% from the editorial team, and 20% from a panel of judges.
The official voting starts on January 15 and ends on February 15.
Full List of Nominees
LIFESTYLE
1. Beauty and Wellness Centre
Belo
Flawless Face and Body Clinic

Manny & Pie Calayan Clinic

Dermclinic

The Aivee Clinic

YSA Skin & Body Expert
2. Mommy Blog of the Year
Gracie Miranda Maulion – Tipid Mommy
Ciara Magallanes – Mommy Diaries PH

Pehpot Pineda- Mommy Pehpot

Levy Martinez – Mommy Levy
Maria Sigrid Lo – Lovingly Mama
Badet Siazon – The Misis Chronicles
3. Fashion Influencer of the Year
Verniece Enciso and Vern Enciso
Laureen Uy
Camille Co
David Guizon

Ken Suson

Kerwin King
4. Beauty Influencer of the Year
Martha Sta Barbara Villarama
Letisha Velasco
Michelle Dy
Anne Clutz
Raiza Contawi
Martine Ho
For sponsorship and partnership opportunities, please don't hesitate to contact Josh Austria at +63919-002-4458 or +63917 844 5981 or redentertainmentph@gmail.com or vpchoiceawards@gmail.com.
Follow the official social media pages of VP Choice Awards for more details.
Website| http://www.vpchoiceawards.com
Facebook| https://www.facebook.com/vpchoiceawards
Instagram| https://www.instagram.com/vpchoiceawards
Twitter| https://twitter.com/vpchoiceawards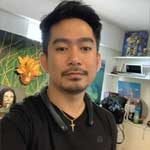 Josh Austria
Aside from being a businessman, Josh Austria has been working in PR and media industry for more more than a decade. From his years of experience as the Marketing and Advertising Head of Village Pipol Magazine, he has built strong relationships with creative people, brands, and organizations.