Village Pipol Choice Awards (VPCA), the biggest gathering of stars and online personalities, is coming back this March 6, 2021. As the world faces the most challenging times of this new millennium, VPCA will carry on with their strong commitment to honoring excellence, relevance, and competence in various fields in this new normal world.
VPCA 2019 was a huge success that saw more than 400+ celebrity guest and brand executives attend the inaugural awards ceremony held last January 23, 2020 at the Grand Ballroom of the historic Rizal Hotel Roxas Boulevard Manila. Presented by PAGCOR / Casino Filipino and Sharp Philippines, the event was the number 1 Trending Topic on Twitter and most engaged award ceremony on Facebook making VPCA the Social Media rating winner during the 1st half of 2020. 
In its 2nd year, VP Choice Awards will continue to highlight the finest in the Travel, Lifestyle, and Entertainment industries. This pandemic has pushed the world to think outside the box to provide effective options in the interest of public safety, thus this year's edition will go fully digital. 
Consisting of a total of 32 awards under Travel, Lifestyle, Entertainment, and Technology industries, VPCA will honor the prime and supreme in each award category through public votes, a panel of judges, and editorial team evaluation. In fact, there will be a public preliminary nomination starting November 23 and the final list of official nominees will be revealed on January through an online show reveal on the Village Pipol Facebook page and YouTube channel. Moreover, the official voting starts on January 15 and ends on February 15.
Village Pipol Choice awards will be determining the winners through a voting system of 25% from online votes, 25% from Facebook shares 30% from the editorial team and 20% from a panel of judges.
Since this will be an online show, the show proper will be taped weeks and all the winners will be invited to shoot their messages that will be broadcasted on much-awaited awards night.
As VPCA embark on this new journey, the organization asks for your continuous support in pursuing their legacy as the most trusted and most credible award-giving body of this new generation.
Follow the official social media pages of VP Choice Awards for more details.
Website| http://www.vpchoiceawards.com
Facebook| https://www.facebook.com/vpchoiceawards
Instagram| https://www.instagram.com/villagepipol
Twitter| https://twitter.com/villagepipol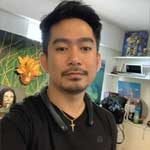 Josh Austria
Aside from being a businessman, Josh Austria has been working in PR and media industry for more more than a decade. From his years of experience as the Marketing and Advertising Head of Village Pipol Magazine, he has built strong relationships with creative people, brands, and organizations.