Spotify now caters to iOS 16 home and lock screen widgets
Photo from Spotify
Spotify now supports iOS 16 widgets, so you can access your music from your iPhone or iPad's lock screen or display album art of your recently played music on your home screen.
Before the new version 8.8.26 update, Spotify support for iOS integrations was almost nonexistent – save for basic features like Now Playing that iPhone listeners can access quickly.
Support for iOS widgets on the home screen and lock screen is a bit late for Spotify. Apple's customizable iOS 16 lock screen was one of Apple's greatest successes last year (yes, Android had it before), and competing music apps like Tidal already supported the iOS widgets. These include large and small ones that can show your "daily discovery" and more.
The relationship between Spotify and Apple has been rocky; it accused Apple of anti-competitive behavior and won an antitrust case against Apple over its in-app payment system.
While Spotify does not always play ball with Apple, it does offer CarPlay support and an Apple Watch app so people can listen to music without taking their phones with them to the gym.
Spotify's new widget can be set up in exactly the same way you would add pretty much any other widget to your home screen. It has both large and small widget options.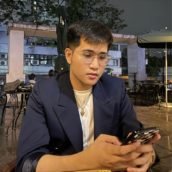 Raphael Garcia
Raphael is a person born between the generations of Millenial and Gen Z. He was produced by Cavite State University (Main Campus) with a bachelor's degree in Political Science. The lad has a fresh take on things, but can still stay true to his roots. He writes anything in Pop Culture as long as it suits his taste (if it doesn't, it's for work). He loves to wander around the cosmos and comes back with a story to publish.