For the whole month of June, companies and organizations publicized their rainbow-themed logos all over the internet. However, the moment July comes, they revert to black and white. This month, we prove that Pride will never be over as Village Pipol Magazine proudly features LGBTQIA+ content. We continue celebrating the community and stand together for the powerful moment of love and acceptance.
For the special issue, we shine a light on a company that started to release gender-neutral garments. Distinguished brand Avon Philippines showcased and produced cutting-edge and high-quality products. They strive to help members of the LGBTQIA+ community to feel seen, supported, and celebrated by relaying acceptance and inclusivity. Now, it is easily attained with the new Limitless Collection, their gender-neutral intimates, setting to break standards for retail fashion.
On the VP/Cover, Kokoy de Santos and Elijah Canlas unfold a bigger narrative as they continue to represent the LGBTQIA+ community in mainstream media with the famed BL series, Gameboys. Meanwhile, on the VP/Spotlight, Adrianna So proves that she emanates a golden spark as she points a magnifying glass on visibility and equality for queer women in media, especially with Pearl Next Door. VP/Xclusives, on the other hand, featured two young women, Ysabel Ortega and Liezel Lopez, that continue to climb the ladder to success.
We have come a long way competing for inclusivity, and we still have a lot of work to do. So, let us continue fighting the good fight.
Cheers!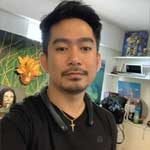 Josh Austria
Aside from being a businessman, Josh Austria has been working in PR and media industry for more more than a decade. From his years of experience as the Marketing and Advertising Head of Village Pipol Magazine, he has built strong relationships with creative people, brands, and organizations.