Kenya with a SpaceX rocket launches first operational satellite to space
Photo from nasa/Unsplash
On Saturday, a SpaceX rocket launched Kenya's first operational earth observation satellite from the United States, according to a live feed from Elon Musk's company.
As part of disaster management and to combat food insecurity, nine Kenyan engineers developed the satellite to collect data on agriculture and the environment, including floods, droughts, and wildfires.
After three postponements due to bad weather, the Falcon 9 rocket carrying the Taifa-1 satellite took off without incident at 0648 GMT.
"Taifa-1 separation confirmed," Space X said in its broadcast when the satellite was released about an hour and four minutes after the rocket's launch.
Capt. Alloyce Were, an aeronautical engineer and deputy director of Navigation and Positioning at the government-run Kenya Space Agency, told Reuters on Friday before the satellite's launch, "We have the challenges that have been brought about by climate change, which the satellite, by virtue of being able to capture images (will be able to help monitor)."
"We can monitor forest changes, we can monitor urbanization changes."
See Also
According to the space agency, the satellite was built with the help of Bulgarian aerospace company Endurosat over two years at a cost of 50 million Kenyan shillings ($372,000).
SpaceX's rideshare program on the launch rocket included 50 payloads from other countries, including Turkey. The rocket should operate for five years and then decay over 20 years.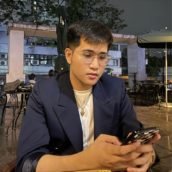 Raphael Garcia
Raphael is a person born between the generations of Millenial and Gen Z. He was produced by Cavite State University (Main Campus) with a bachelor's degree in Political Science. The lad has a fresh take on things, but can still stay true to his roots. He writes anything in Pop Culture as long as it suits his taste (if it doesn't, it's for work). He loves to wander around the cosmos and comes back with a story to publish.