It's a common misconception that age is the only thing that matters when it comes to maturity. Sofia Pablo proves once again that this isn't true, and that success starts within the person.
Sofia Pablo has a lot going on. In fact, it's easy to lose yourself while reaching your dreams. Sofia twists her game by prioritizing her needs and conquering opportunity after opportunity with her inner peace still intact. It was her selflove and hard work that produced her fruitful success.
Because of everything she has been through, she made things possible by continuing to strive as the unstoppable actress that she knows she is.
She's proof that age is just a number—and not one worth paying attention to when it comes to achievement.
Myrtle Gail was just 18 when she first entered the show business, winning the Teen Edition of reality TV show, Pinoy Big Brother. Now, she leads a generation of gamers into a new universe where they can earn real assets.
When Myrtle Sarrosa was a young girl, she dreamed of becoming an entertainer. But she didn't let the challenges of her childhood stand in her way. She worked hard to rise above them and achieve her dreams.
Now she is an unstoppable force in the entertainment industry. Myrtle Sarrosa inspires us to see the opportunities that may not seem present. However, with a little determination and hard work, we can reach for the stars.
Alexa Miro dares to pursue her passion while being her most authentic self as an actress.
Starting as a dreamer and now a female actor, dreams truly have no boundaries. In conquering the cutthroat world of entertainment, Alexa Miro dares to pursue her passion while being her most authentic self as an actress.
In this interview, Alexa talks about how she got into acting and what it means to be a female actor in the Philippines. She also shares some tips on how to be successful in a challenging industry like showbiz.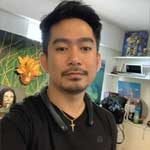 Josh Austria
Aside from being a businessman, Josh Austria has been working in PR and media industry for more more than a decade. From his years of experience as the Marketing and Advertising Head of Village Pipol Magazine, he has built strong relationships with creative people, brands, and organizations.