SpaceX postpones Starship rocket debut launch due to frozen valve
Photo from Gene Blevins/REUTERS
Due to a frozen valve, Elon Musk's SpaceX called off its highly anticipated debut launch of the combined Starship cruise vessel and Super Heavy rocket in the final minutes of the countdown.
At 394 feet (120 meters) high, the two-stage rocketship was originally scheduled to launch from the SpaceX "Starbase" facility at Boca Chica, Texas, during a two-hour launch window beginning at 8 a.m. EDT (1200 GMT).
As a result of a frozen pressurization valve in the lower-stage rocket booster, the California-based company has canceled its 90-minute flight into space for a minimum of 48 hours. The next launch window for the mission is Wednesday.
SpaceX later said on Twitter that its teams were "working towards Thursday, April 20" for a second launch attempt.
A flurry of jokes appeared on Twitter in response to Musk's tweet, referencing 4/20 as a date widely associated with cannabis culture, as well as Musk's notoriety in 2018 for smoking marijuana during a live webcast.
In addition to running SpaceX, Musk is also the CEO and chief engineer of Tesla. He purchased Twitter for a staggering $44 billion last year.
As part of NASA's newly inaugurated human spaceflight program, Artemis, launching the Starship for the first time would represent a significant milestone in SpaceX's ambitions to return humans to the moon and eventually to Mars.
The Starship system will also become the world's most powerful launch vehicle if it makes its debut flight.
As with SpaceX's smaller Falcon 9 rocket, SpaceX's Super Heavy booster and Starship cruise vessel are reusable components, capable of flying back to Earth for soft landings.
For the expendable first test flight to space, neither stage would be recovered. Rather than make a successful return to Earth, both parts of the Starship crash landed at sea – the upper stage crashing into the Pacific after nearly one orbit.
Recently, five prototypes of the Starship cruise vessel have flown 6 miles (10 km) above Earth, but the Super Heavy booster has never taken off.
See Also
In February, SpaceX tested the booster, igniting 31 of its 33 Raptor engines for roughly 10 seconds while the rocket was bolted vertically on a platform.
An FAA license was just granted last Friday for the first test flight of the fully stacked rocket system, clearing the final regulatory hurdle.
All 33 Raptor engines will be ignited simultaneously during the next launch attempt to loft the Starship most of the way around the Earth if all goes according to plan. Approximately 60 miles (97 km) off the coast of the northern Hawaiian islands, it re-enters the atmosphere and free-falls into the Pacific.
Upon separating from the Starship, the Super Heavy booster will begin a controlled return flight before plunging into the Gulf of Mexico.
NASA's Space Launch System (SLS) made its first uncrewed flight to orbit in November, sending a NASA cruise vessel called Orion on a 10-day voyage around the moon.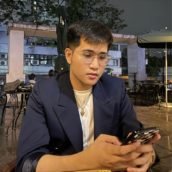 Raphael Garcia
Raphael is a person born between the generations of Millenial and Gen Z. He was produced by Cavite State University (Main Campus) with a bachelor's degree in Political Science. The lad has a fresh take on things, but can still stay true to his roots. He writes anything in Pop Culture as long as it suits his taste (if it doesn't, it's for work). He loves to wander around the cosmos and comes back with a story to publish.