Why Cebu Is a Prime Choice for Destination Weddings
It's traditional in many countries for couples to get married in their hometowns. But still, destination weddings have become an increasingly popular alternative in recent years. A phenomenon that reflects a shift from the conventional to the innovative, the destination weddings have been embraced by couples yearning to color their union with distinct personal style, all set against a backdrop that promises memorable experiences.
One place that's carving out an increasingly large niche for itself in this respect is Cebu. Nestled in the heart of the Philippines, Cebu is rich in both natural beauty and historical significance. Its pristine beaches, sprawling mountains, and rich historical sites are beloved by both local and international travelers. But while Cebu's reputation as a travel hotspot has long been established, recent years have seen the Queen City of the South morph into a highly favored wedding destination. The 2023 World Travel Awards (WTA), for instance, has nominated Cebu as one of Asia's prime wedding destinations. It goes along with the well-established choices like Ko Samui in Thailand and Bali in Indonesia.
Whether the desired wedding is a traditional church ceremony, a beachy bohemian affair, or something in between, Cebu's rich landscape has something to offer every kind of couple. Here are a few compelling reasons why partners planning their destination weddings would do well to consider the city:
Accessible Location
Accessibility is a major consideration for couples planning destination weddings. And, Cebu's excellent connectivity allows it to shine in this regard. Its strategic location in the central Visayas region places it within easy reach of travelers. It ranges from Metro Manila and many other key cities in the Philippines. For those coming from farther afield, direct flights to Cebu are available from other prime locations in Asia. These include cities in China and Singapore, ensuring accessibility to international visitors.
Visitors to the city should also find it fairly easy to get around. Rental cars, taxis, and jeepneys are readily available. Moreover, those keen on island hopping will also find no shortage of ferries. Such ease of movement simplifies the logistics involved in a destination wedding, from site visits to vendor meetings and guest transfers. This ultimately enhances the overall experience for couples and their guests.
Readily Available, High-Quality Facilities and Services
While weddings are doubtless magical affairs for couples and their loved ones, executing them perfectly is a complex, labor-intensive process. Fortunately, top-notch wedding facilities and suppliers abound in Cebu, ready to assist couples planning for their special day. In particular, there are a variety of wedding venues in Cebu outfitted with lavish ballrooms and event spaces that are the perfect stage for beautiful life moments. For those dreaming of a more laid-back, natural setting, there are also plenty of beach and garden venues to choose from.
You can also find many photographers, makeup artists, caterers, decorators, event planners, and service providers in the city. They are all ready to provide their expertise at reasonable rates. By hiring local services, couples can save significantly on costs and time. These ensure that their Cebu wedding shakes out as stress-free as possible. 
Beautiful Scenery
All practicalities aside, it's impossible to exclude Cebu's breathtaking scenery from any conversation about its allure as a wedding destination. Framed by the cerulean blue of the sea, the city presents a kaleidoscope of vistas that seem almost tailor-made for weddings. Imagine exchanging vows on a sandy beach, with the rhythmic cadence of waves as the soundtrack, or opting for a garden venue enveloped by verdant foliage that lends an air of serene exclusivity. For the more adventurous, a mountain resort boasting panoramic views of the city and sea could be the perfect setting. The melange of these diverse locales is part of what makes Cebu weddings uniquely enchanting.
Pleasant Climate
Cebu basks in tropical warmth throughout the year, maintaining a pleasant temperature that's neither too hot nor too cold. It offers comfortable weather conditions for outdoor ceremonies and celebrations. Couples that prefer an open-air wedding can tie the knot in any venue of their choice without having to worry about the inconveniences of sudden rain, wind, or punishing sunshine.  
Ideal Honeymooning Location
Many couples will likely find planning a honeymoon just as laborious as organizing the wedding proper. However, opting to have both in the same location can cut the stress out of the whole process. Couples who choose to get married in idyllic Cebu will undoubtedly find plenty of reasons to stay after the wedding festivities.
Culture buffs, for instance, will definitely want to spend some of their honeymoon exploring the province's many historical sites and monuments. Meanwhile, adventure-seekers can embark on eco-adventures such as diving, snorkeling, birdwatching, and trekking. Even those who prefer more laid-back vacations can make lifelong memories out of days spent relaxing on the beach or unwinding at their ultra-luxurious hotel accommodations.
Cebu's appeal as a honeymoon destination has also been recognized globally for many years now. In fact, the city has been recognized as the "Best Honeymoon Destination" during the 2010 World Travel Fair. It's the ideal place to unwind post-wedding and begin the exciting journey of married life, whether the couple seeks adventure or a tranquil respite.
Cebu beautifully merges the allure of an exotic locale with practicality, offering couples a destination where wedding dreams can come true without hassle or astronomical costs. Couples that pledge their love amidst the city's captivating vistas, surrounded by their loved ones, will undoubtedly count the experience as one that they and their guests will cherish for the rest of their lives.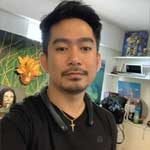 Josh Austria
Aside from being a businessman, Josh Austria has been working in PR and media industry for more more than a decade. From his years of experience as the Marketing and Advertising Head of Village Pipol Magazine, he has built strong relationships with creative people, brands, and organizations.