TAPI aims to commercialize innovations of MSMEs and allots P16m to help them
Photo by Scott Graham on Unsplash
To aid micro, small, and medium-sized enterprises (MSMEs) commercialize their innovations, Technology Application and Promotion Institute (TAPI) will provide PHP16 million this year.
TAPI Director Marion Ivy Decena told the Philippine News Agency Thursday, "It (allocation) can be increased depending on the availability of funds. The amount of assistance per project would depend on the results of evaluations by a committee."
Decena said that the aid was through TAPI's Venture Financing Program (VFP), clarifying that repayment for the funding shall be made in one year. This comes in addition to a maximum six months grace period.
The director said that the loan availment is on a first come first served basis and the loan assistance bears no interest and has no collateral. She reiterated how they are encouraging MSMEs to avail of the program.
A call for proposals was announced by TAPI for this year's VFP on May 6. The deadline was set for May 31 at 5 p.m.
According to TAPI's chief, priority will be given to project proposals in the following sectors: food processing; furniture; gifts, housewares, decor; agriculture, marine, aquaculture; metals and engineering; information technology; and pharmaceuticals.
The amount of the loan should be 70 percent of the amount required for commercialization by the proponent, but the assistance cannot exceed PHP2 million, saying that last year, TAPI was able to release PHP8.6 million to aid 13 projects.
On the other hand, in accordance with the Department of Science and Technology (DOST), Filipino-owned MSMEs must have existed for at least three years in order to be eligible for the VFP.
See Also
At least 60% of the shares in the cooperative must be owned by Filipino citizens. Sole proprietorships, corporations, partnerships, or cooperatives must be duly registered.
Proponents should be technology-based companies and must have one of the following characteristics: active intellectual property filing, adopter of DOST-funded technology, previous or current DOST beneficiary, or licensee.
Meanwhile, The DOST also noted that proposed projects must currently be in the commercialization phase.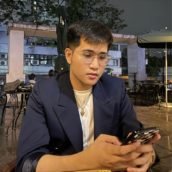 Raphael Garcia
Raphael is a person born between the generations of Millenial and Gen Z. He was produced by Cavite State University (Main Campus) with a bachelor's degree in Political Science. The lad has a fresh take on things, but can still stay true to his roots. He writes anything in Pop Culture as long as it suits his taste (if it doesn't, it's for work). He loves to wander around the cosmos and comes back with a story to publish.