China tests out 3D printing for lunar habitation
Photo from NASA/Unsplash
In an attempt to solidify plans for long-term lunar habitation, Beijing plans to use 3D printing to construct buildings on the moon, China Daily reported on Monday.
An uncrewed probe on China's 2020 lunar mission, Chang'e 5, named after the mythical Chinese moon goddess, brought back the first lunar soil samples from the moon. China plans to land an astronaut on the moon by 2030.
China plans to launch Chang'e 6, 7, and 8 missions between now and then, with the latter to discover reusable resources on the moon for long-term human habitation.
Quoting Wu Weiren, a scientist at the China National Space Administration, China Daily reported that the Chang'e 8 probe will conduct on-site investigations of the environment and mineral composition. It will also determine whether technologies such as 3D printing can be deployed on the lunar surface.
Wu said, "If we wish to stay on the moon for a long time, we need to set up stations by using the moon's own materials."
Earlier this month, Chinese media reported that China plans to build a lunar base in five years using soil from the moon.
See Also
According to a Chinese Academy of Engineering expert, a robot that makes "lunar soil bricks" will be launched as part of Chang'e 8 around 2028.
Recently, the race to land on the moon has intensified, particularly with the United States.
As part of the Artemis II mission planned for late 2024, NASA and Canada's space agency named four astronauts to fly by the moon for the first time in decades.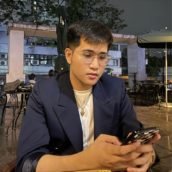 Raphael Garcia
Raphael is a person born between the generations of Millenial and Gen Z. He was produced by Cavite State University (Main Campus) with a bachelor's degree in Political Science. The lad has a fresh take on things, but can still stay true to his roots. He writes anything in Pop Culture as long as it suits his taste (if it doesn't, it's for work). He loves to wander around the cosmos and comes back with a story to publish.