Matteo Guidicelli, Sarah Geronimo marks third wedding anniversary
Photo | Matteo Guidicelli (Instagram)
Matteo Guidicelli took to a social media post on Monday to celebrate his third wedding anniversary with his wife, Sarah Geronimo.
Guidicelli and Geronimo first met each other as early as 2009. They sometimes crossed paths in a few projects, including a movie and a concert tour. However, it was only in 2014 that the Popstar Royalty admitted she had been dating the actor.
After six years together, the two announced their engagement in November 2019. Although fans showered the celebrity couple with warm support, Geronimo's mother opposed the idea.
Guidicelli and Geronimo finally got married privately in February 2020, which was a rather controversial event. There were reports that Geronimo's fumed mother crashed the ceremony to declare disapproval of the union. To this day, they are yet to mend the relationship.
Despite the feud, Guidicelli and Geronimo lived a happy married life.
Matteo Guidicelli, Sarah Geronimo marks third wedding anniversary
Last Monday, Guidicelli shared through his Instagram and Facebook pages to mark three years of marriage with his wife. He shared a video compiling clips from previous trips with Geronimo and other sweet moments as a pair. The actor wrote in the caption,
"To the love of my life, HAPPY 3 years of marriage! Looking forward to many more travels, laughs, adventures, food trips, road trips, and just experiencing life with you!"
Guidicelli further added, "Thank you for being you! Thank you for the love and care!"
As of writing, the video has garnered over 576,000 views and more than 83,000 likes on Instagram. Aside from their fans, fellow celebrities sent their good wishes to the couple.
Happy anniversary, Matteo and Sarah!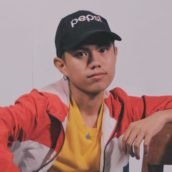 Renzneil Robles
Renzo is an introvert who prefers to do things at his own pace. Unlike most writers, he reads lazily. Watching Korean dramas at night is his constant source of comfort. Although oftentimes commended for being outspoken, he speaks better through writing than with his words.