Luljetta's Garden Suites and Mystery Manila Team Up for a Gripping Adventure
There's been a murder in Luljetta's. Are you up to find the culprit?
In a bold move to elevate the guest experience, Luljetta's Garden Suites has announced an exciting partnership with Mystery Manila. It's a thrilling collaboration that promises a suspenseful adventure into the world of mystery and intrigue.
A Dinner To Die For
Mystery Manila, renowned for its immersive games of murder mysteries, will cast its spell on the magical retreat of Luljetta's Garden Suites. The most-awaited event is also set to open its case on November 4, 2023, at the Ibarra Hall.
Participants can join in the adventure for just Php 1,485 per head, inclusive of a scrumptious managed buffet. Moreover, for those who wish to enlist a partner in this detective drama and stay the night, the price is set at Php 6,170, complete with room accommodation.
Let's Crack The Code
Attendees will be assigned different roles in a suspenseful storyline. Thus, they will work together to uncover clues, unravel mysteries, and identify the vicious killer in a captivating whodunit. This interactive experience not only tests the participants' problem-solving abilities but also adds layers of excitement during their stay.
Thus, it's an opportunity for couples, friends, or families to revel in a night of adventure, fun, and mystique.
Dive Into The Unknown
Luljetta's Garden Suites has long been known for its commitment to providing an unforgettable and joyful escape. This new partnership with Mystery Manila is also a testament to their dedication to delivering new and exciting things that transcend the typical resort experience.
For bookings and reservations, please contact us at 09171350522 or at 09171732517. You may also contact us via email at reservations@luljettas.com or drop us a line on our Facebook and Instagram accounts: Luljetta's Garden Suites.
Mark your calendars and get ready to unlock the secrets hidden in the shadows.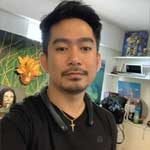 Josh Austria
Aside from being a businessman, Josh Austria has been working in PR and media industry for more more than a decade. From his years of experience as the Marketing and Advertising Head of Village Pipol Magazine, he has built strong relationships with creative people, brands, and organizations.