NEW BNB: 2023 Is All About Taking Big Swings For barenbliss
Last 2022, it was a blast for barenbliss Philippines. Filipinos certainly fell in love with the products that barenbliss offered – it suddenly became a hit on Tiktok, Instagram and Youtube. As someone who's working from the Marketing team of this brand, we feel grateful and excited everytime people recognize our brand and say, "I always see your brand and products on Tiktok!" or "I really love your products, they're true to its claim". These might be simple statements but hearing it from other people feels so different!
2022 was a real breakthrough for barenbliss. But as we flip into the next chapter, what should the Philippine Beauty Industry expect from barenbliss? Is barenbliss sticking to their usual techniques on making the brand a hit, or it's already about time to take a bigger swing?
What to Expect This Year?
barenbliss Full Bloom Matte Tint
Before the start of the year 2023, barenbliss already started teasing the newest beauty products that will be on the New Year's Line Up. Starting from the Full Bloom Transfer Proof Matte Tints.
This new BNB Lip series is highly pigmented, blends on your lips smoothly. It's packed with skin loving ingredients that don't dry the lips, and it comes with six flattering shades: 01 Fresh Dawn, 02 Magical Mimosa, 03 Pollen Harvest, 04 Sunny Rose, 05 Ruby Daisy, and 06 Sassy Season.
barenbliss True Beauty Inside Cushion NEW Shades
Aside from that, barenbliss also listens to each BNBAE's online. If last year is all about listening to each suggestion, this year is all about granting all of those requests.
barenbliss offers you the two new shades of True Beauty Cushion. Not only that, we are also helping our mother nature because of the new refillable pack. So, if you truly love this Beauty Cushion, you no longer need to buy a new one, you just need the refillable one and you're good to go!
barenbliss Fine to Refine Compact Powder NEW Shades
It certainly does not end there because even the Fine To Refine Compact Powder got new shades too! Perfect for those who got morena and kayumanggi skin tones!
New Shades, same benefits! It has 24 hours oil control, sweatproof and waterproof and ultimately has the ingredients that not only make your face look matte and fresh it also has the Miracle Bloom ™ which nourishes your skin from within!
You might probably ask, "That's all for 2023?" Well, there's more in store, you'll just have to keep your eye on the brand, because anytime there will be another BANG! from barenbliss.
We are here to explore, listen more and observe the new climate of the Philippine Beauty Industry. barenbliss will always have the heart of a Filipino! Because as part of this Taking the Big Swing journey, comes the mantra that will forever keep our brand grounded, and that is: barenbliss is nothing without You- BNBAES!
Avail all these products NOW at any barenbliss official E-Markets: Shopee Mall and LazMall!
For more BNB content, feel free to visit our social media pages: Facebook and Instagram. You can also join the barenbliss Viber Group for more exclusive announcements and giveaways. Click here: BNBae Viber Community
See you there, BNBaes!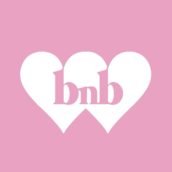 BNB Team
𝒃𝒂𝒓𝒆𝒏𝒃𝒍𝒊𝒔𝒔 (bnb) Beauty Lab was founded by the best scientist to create innovative products. Based on its scientific and pure formula, barenbliss combines natural and scientific ingredients, it removes all harmful ingredients and created the pure 𝑩+𝑵+𝑩 formula to create a new lifestyle that is suitable for all skin types, making this brand a makeup and skincare hybrid.