Win 4k Worth Of barenbliss Products in: Reward Me Bliss!
barenbliss is known also for their monthly giveaways, and now that we finally reached the last month of the year, barenbliss will end it with a BANG! With an exciting note with their biggest give away yet! Win up to 4k worth of barenbliss products in 'Reward Me Bliss'! Intrigued?
To win, you first need to know the Kiwi Tin Tint's secret. Inspired by Korea's mystery box item, the newest barenbliss Kiwi Tin Tint does not only look good, feel good and has ingredients that standout from other tints, it also has an unexpected surprise!
For every purchase you can choose the shade you want, but the mystery relies on what color tin you'll get! So what does this have to do with you winning 4k worth of barenbliss products? Let me give you a run down!
First Step: Collect Me
The Kiwi Tin Tints have 4 beautiful fun shades (Peachy Smoochy; 02 Pinky Lucky; Reddy Ready; 04 Browny Chilly) but for you to win in Reward Me Bliss you have to collect the 4 color tins! Pink, Yellow, Green and Blue!
Second Step: Flex Your Tins
Once you collect all four tins you can now claim your first prize! To avail, go on to barenbliss Philippines official Instagram page and fill up the google form linked on their bio. After filling up the easy google form you will automatically receive a direct message from the barenbliss team! And will be receiving your first prize the barenbliss Fortune Cookie Eyeshadow and Spark-Tacular Party Blush!
Final Step: Reward Me Bliss
After collecting, the final step is to just cross your fingers and hope you will be one of the winners of Reward Me Bliss! The Reward Me Bliss Winners will be receiving 4k worth of products in a special PR Box as well as other fun surprises! So, what are you waiting for?! Collect all four tins and get a chance to win now!
Important Reminders
This is only applicable for online shopping networks (Shopee, Lazada, Tiktok Shop)
For each participant, they can only choose from one shopping networks and one account only
For any questions and concern please contact us on our official Instagram page @barenblissph
And that is all! Easy and simple! Add to cart your Kiwi Tint Tints now and who knows you might not just get a cute tint with amazing ingredients you might win 4k worth of barenbliss products!
Get yours now at any e-markets: Shopee Mall, LazMall or TikTok Shop for only 399PHP! For more barenbliss content, feel free to visit our social media pages: Facebook and Instagram. You can also join the barenbliss Viber Group for more exclusive announcements and giveaways, click here: BNBae VIBER
See you there, BNBaes!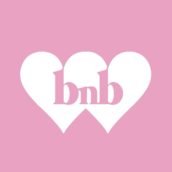 BNB Team
𝒃𝒂𝒓𝒆𝒏𝒃𝒍𝒊𝒔𝒔 (bnb) Beauty Lab was founded by the best scientist to create innovative products. Based on its scientific and pure formula, barenbliss combines natural and scientific ingredients, it removes all harmful ingredients and created the pure 𝑩+𝑵+𝑩 formula to create a new lifestyle that is suitable for all skin types, making this brand a makeup and skincare hybrid.