barenbliss 2022 Top Picks
Considering barenbliss just launched last May (2022) they have released a huge variety of products. From base makeup to lippies, barenbliss has set themselves to be one of the go-to Korean beauty brands in the Philippines. And as the year is about to end we listed down our barenbliss top picks that launched this 2022.
Award Winners!
Winning their first-ever Mega Beauty Award is definitely one of barenbliss' highlights of this year. The True Beauty Inside Cushion and the Fine To Refine Compact Powder definitely lived up to people's expectations and that's why It's a no-brainer to see these award-winning duo at is top of the list!
True Beauty Inside Cushion
The True Beauty Inside Cushion is a lightweight, medium to high coverage cushion that will not only make you look good, but it will also protect your skin with SPF 45 ++. This makeup and skincare high breed really surprised the netizens with how well it can handle tropical weather. 
Fine To Refine Compact Powder
The Fine To Refine Compact Powder is everyone's favorite. This compact powder is really true to its name, with its super fine powder perfect for setting or touching up makeup without making it cakey. Also getting praised for having SPF 25 ++. I personally use it on my own for that everyday fresh look!
Old But Gold
With barenbliss launching new products left to right doesn't mean we have to forget the OGs! The Peach Makes Perfect Lip Tint and the Soul Matte Loose Powder are one of barenbliss tried and trues. This duo was one of the first viral moments for barenbliss that skyrocketed them to the Filipino market.
Peach Makes Perfect Lip Tint
The Peach Makes Perfect Lip Tint got its viral moment because "she's not just like any other tint, she's a cool tint!" The glossy finish and with its nourishing and moisturizing formula really stood out in the market! This is definitely one of my favorites out of many barenbliss lippies, you can go for a natural look or go full glam anytime!
Soul Matte Loose Powder
The barenbliss Soul Matte Loose Powder was definitely the first product that everyone loved. my first love when i joined the BNB team. This loose powder is a must have for people with oily skin! And the shade range that caters perfectly for Filipinos, it's not a surprise this is one of the first viral products of barenbliss.
Underrated
It doesn't mean that if it's not viral – it's not a good product. Sometimes it's good to be the golden treasure. The Better Than Magic Eyeliner and Butter Rush Vitamin Lip Mask is definitely the products we don't want to gatekeep.
Better Than Magic Eyeliner
This barenbliss liner is truly better than magic! With its sharp tip brush you can draw that cat eye fast and easy! Although you hardly see this product on social media. This eyeliner is a favorite even by the barenblissph team because it's easy to use and long lasting! I personally don't use eyeliner on a daily basis but if I do, the Better Than Magic Eyeliner is definitely what I'm reaching for.
Butter Rush Vitamin Lip Mask
Another BNB team favorite, the Butter Rush Vitamin Lip Mask! No need for a long explanation for this. This lip mask gives you that buttery lush lips that everybody loves! Whenever we introduce this product to anyone it will definitely be a "love at first try"!
These are just some of many products that stood out this year. And you bet that there are a lot of products that will be launching next year. So keep your eyes peeled because the BNB team got more treats for you!
Before the year ends – barenbliss launched the newest Full Bloom Matte Tint! With colors perfect for all skin tones! Get it first on Tiktok Shop! And on January 10, 2023 it will be available on all shopping platforms Shopee Mall, LazMall and TikTok Shop!
Shop barenbliss now at any e-markets: Shopee Mall, LazMall or TikTok Shop
For more barenbliss content, feel free to visit our social media pages: Facebook and Instagram. You can also join the barenbliss Viber Group for more exclusive announcements and giveaways, click here: BNBae VIBER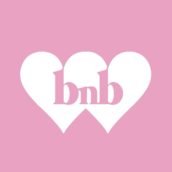 BNB Team
𝒃𝒂𝒓𝒆𝒏𝒃𝒍𝒊𝒔𝒔 (bnb) Beauty Lab was founded by the best scientist to create innovative products. Based on its scientific and pure formula, barenbliss combines natural and scientific ingredients, it removes all harmful ingredients and created the pure 𝑩+𝑵+𝑩 formula to create a new lifestyle that is suitable for all skin types, making this brand a makeup and skincare hybrid.