Skin care is self-care: A Simple Skin care routine with barenbliss
Skincare is one of the simplest and fun things to do in your "me time". We all know that everyday can be stressful and often it shows on our skin. It may be a form of getting acne or wrinkles or dull skin that takes away our youthful glow and affects our daily mood. Worry not! barenbliss skin care products is here to save the day and remind you that it is okay to have an hour or less for you to take care of your skin.
Here is a list of MUST-HAVES from barenbliss:
1. barenbliss K.O! Kombucha Omega Deep Cleansing Balm
After a day facing dirt and pollution. Your face calls for a double cleansing technique to make your skin feeling clean and fresh. Start the routine with this double layer nourishing K-Beauty balm that melts your makeup and dirt away in 20 seconds for perfectly clean and moist skin. As it melts your makeup it also purifies, brightens, moisturizes, nourishes, refreshes and calms the skin.
Furthermore, some of its special ingredients are the Black Tea Ferment which works as a prebiotic for the skin's natural microbiome. It balances and provides a skin barrier rich with antioxidants that shields our skin against dirt and pollution. Lastly, it also contains Ceramide 3 which supports it, keeps skin hydrated, leaving it radiant and smooth.
2. barenbliss 10 Elements! Amino Acid Rich Foam Cleanser
After cleansing your face with the BNB K.O! Kombucha Omega Deep Cleansing Balm, better use 10 Elements! Amino Acid Rich Foam Cleanser to ultimately get rid of all dirt our skin has absorbed throughout the day. This deep cleansing gentle formula contains Natural Mild Surfactants that cleanses without irritation! Also, it has ingredients that keep skin in good condition, help maintain skin pH balanced and strengthens skin barrier which provides long-term skin moisturization.
Another keypoint, this feel-good cleansing formula is packaged in a cute bottle with heart shaped silicone bristles in a pump that will allow you to gently and intensively clean and massage your face.
barenbliss really made skin cleansing fun and easy!
3. barenbliss Pimple Warrior
This Triple Concentrated Acne Combat solution has 2% Encapsulated Salicylic Acid, PIONIN®, and Zinc Oxide which works deep into the pores to control oil, fight acne bacteria, and prevent future breakout. Eventually after many trials, test results showed that acne-prone areas are reduced by 28% in 3 days and Oil secretion in acne areas is reduced by 29% in 7 days. It relieves inflammation and redness, fades acne scars and exfoliates dead skin cells and gently removes acne.
All in all it is everything you'll ever want in a pimple solution and more!
4. barenbliss Yogurt Vit+ Mask and Sakura and Tea Tree Face Masks
Lastly, indulge in the moment of a well-deserved relaxation. These face masks are formulated with light-creamy yogurt serum, vitamins and Sakura Extract to smoothen and brighten dull skin and the other contains Tea Tree Oil for sebum control and calming troubled skin. Whether you have dry, acne prone or combination skin, barenbliss got that perfect beauty mask for you! Just choose the ones that match perfectly with you, simply put it on your face, leave it on for 15-20 minutes and you're done.
Nothing says "self-love" better with barenbliss skin care products! No need to wait anymore. Checkout now in any e-markets: Shopee Mall,LazMall or TikTok Shop!
For more BNB content, feel free to visit our social media pages: Facebook and Instagram. For more fun, join the barenbliss Viber Group for more exclusive announcements and giveaways, click here: BNBae VIBER
See you there, BNBaes!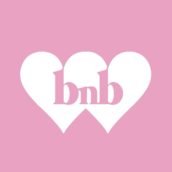 BNB Team
𝒃𝒂𝒓𝒆𝒏𝒃𝒍𝒊𝒔𝒔 (bnb) Beauty Lab was founded by the best scientist to create innovative products. Based on its scientific and pure formula, barenbliss combines natural and scientific ingredients, it removes all harmful ingredients and created the pure 𝑩+𝑵+𝑩 formula to create a new lifestyle that is suitable for all skin types, making this brand a makeup and skincare hybrid.