Bloom to the fullest with the barenbliss Full Bloom Matte Tint
People wear multiple hats every day, they do things for others and often forget to take care of themselves. Worry not, because the barenbliss Full Bloom Matte Tint is here to bring you comfort even in the most stressful moments. Bloom to the fullest and be the best version of yourself without the expense of comfort.
This comfortable transfer proof tint is a lightweight creamy-matte tint that glides on effortlessly for a comfortable, long-lasting, transfer-free lip color. It has Triple Flower Essence which consists of Meadow, Sunflower and Chamomile Oil that are high in antioxidants and essential fatty acids to nourish, hydrate and protect your lips. It also has E-hyaluron Moisture, essentially Hyaluronic Acid and Vitamin E to keep your lips even more moisturized and healthy.
The Best part is its color booster technology– formulated with film formers that are designed for long-lasting, color transfer resistance and comfort benefits. Moreso, it has 6 shades that match any skin tone, perfect for any occasion!
6 FULL BLOOM MATTE TINT SHADES:
01 Fresh Dawn a soft pinkish nude for a dainty everyday look
02 Magical Mimosa a mild peachy pink that will certainly highlight your lips
03 Pollen Harvest a Medium Pinkish Brown to match your simple "Outfit Of The Day"
04 Sunny Rose a Passionate Pinkish Neutral for all those who love pink
05 Ruby Daisy a Spicy Orangish Red to spice up your look
06 Sassy Season a Brave Rosy Brown for all the lady bosses out there
You can honestly pick whichever shade you like because these colors are so flexible! Whether you are going for a soft, nude, or feisty look, these tints already got you! If you need recommendations, our total bet is Shade number 02 Magical Mimosa, 03 Pollen Harvest, and 06 Sassy Season. For sure you can never go wrong with those!
Avail it now at any Watsons Store and Tiktok Shop! And by January 9, these tints would finally be available at any barenbliss official E-Markets: Shopee Mall and LazMall!
For more BNB content, feel free to visit our social media pages: Facebook and Instagram. You can also join the barenbliss Viber Group for more exclusive announcements and giveaways. Click here: BNBae Viber Community
See you there, BNBaes!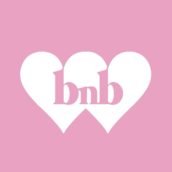 BNB Team
𝒃𝒂𝒓𝒆𝒏𝒃𝒍𝒊𝒔𝒔 (bnb) Beauty Lab was founded by the best scientist to create innovative products. Based on its scientific and pure formula, barenbliss combines natural and scientific ingredients, it removes all harmful ingredients and created the pure 𝑩+𝑵+𝑩 formula to create a new lifestyle that is suitable for all skin types, making this brand a makeup and skincare hybrid.