Manny Pacquiao's Greatest Victories 
Manny Pacquiao has established himself as one of the best boxers of all time. He has eight divisional world titles and 62 victories in the ring. The Pacman had a legendary career. He keeps winning fights against some of the greatest boxers to have ever laced up a pair of gloves. The Kibawe-born star announced his retirement from the sport back in September 2021 at the age of 42. But, that doesn't mean we can't look back on some of his most memorable performances. 
Pacquiao's boxing career has been nothing short of amazing, with victories across the globe. Many of his battles have taken place in Las Vegas, the epicenter of global gambling. Fans from all over the world have flocked to see his eagerly anticipated contests. As the excitement surrounding his matches grew, more fans became interested in the various ways to fuel their passion for boxing and secure online entertainment. 
Today, websites such as Bovada provide crypto slots in the USA offers new possibilities for fans to experience the thrill of gambling. They also support their favorite sports personalities by placing crypto bets on them to win. When Pacman was at the peak of his powers in the late 2000s and early 2010s, neither he nor the rest of Vegas could have predicted the way the betting industry would shift. But, while bets on boxing are now primarily placed online, the Las Vegas strip was home to many of these Manny Pacquiao victories. 
Keith Thurman – July 20, 2019
We may as well start at the very back end of Manny Pacquaio's professional career. Back in 2019 and at the age of 40, Pacman wasn't the over-roaring knockout artist he once was. He was two years removed from a shocking loss to Jeff Horn in Australia. However, he had bounced back well, with back-to-back victories against Lucas Matthysse and Adrien Broner. 
Despite that however, he was a heavy underdog for his WBA Welterweight Championship unification clash with Keith "One-Time" Thurman. The American was expected to be the future of the 147-pound division. Thus, he was heavily favored to end the career of the Pacman. He was expected to advance his own status within the world of boxing. Unfortunately for fans of Thurman however, that didn't come to pass. 
This fight was a clinic in boxing skill and brute power by the underdog. Pacquiao, despite his advancing years, displayed his age-defying speed and power. He floored Thurman in the first round and dominating the first half of the fight. One Time would rally late on, like the great champion he is. However, the Pacman had been in deep waters before, and his champion's mentality allowed him to hold on for a narrow split decision victory, cementing his status as a legend of the sport.
Ricky Hatton – May 3, 2009
14 years ago, Pacquiao was already on his way to greatness. He had picked up a string of high-profile victories. However, it was this brutal knockout victory over British icon Ricky Hatton. Thus, it truly cemented the Pacman as a superstar boxer. The Filipino was on top form from the opening bell. Every blow he landed looked like it could end the fight. He knocked down Hatton twice in the opening round before knocking his opponent out in brutal fashion in the second round with a picture-perfect left hook. 
Antonio Margarito – November 13, 2010
Following Pacquiao's victory over The Hitman, he picked up another pair of impressive victories. Firstly, against Miguel Cotto and then against Joshua Clottey. Then, he decided to give an opportunity to a former star of the sport who had been discarded due to allegations of cheating. Antonio Margarito brutally defeated the aforementioned Cotto in 2008 for a late TKO, however, it was alleged that he had a cement-like substance in his gloves. 
Due to this, no one wanted to give the Mexican star an opportunity, except Pacquiao. And he did so despite a massive height, reach, and weight disadvantage. The Pacman once again proved his worth as a true pound-for-pound king in the bout, defeating a much bigger and stronger opponent for the first time.
Despite losing nearly five inches in height and six inches in reach, Pacquiao was able to dominate Margarito right from the start by throwing power punches and lightning-fast combinations at him. Margarito's face was a complete disaster by the time the battle was over from the continuous battering. Margarito received a lot of praise for taking such a hammering and never giving up on his battle despite Pacquiao's unanimous decision victory.
Oscar De La Hoya – December 6, 2008
This fight was billed as the "Dream Match," and quite rightly so. Despite being narrowly outpointed by Floyd Mayweather Jr. three years prior, Oscar De La Hoya was still a star in the world of boxing. His 2008 showdown against Manny Pacquiao was expected to be a close and competitive bout. 
Pacquiao, however, had other ideas. He put on one of the most impressive performances of his career and beat the Golden Boy into submission. The older Mexican American was unable to keep up with Pacquiao's speed and accuracy, which led his corner to concede defeat. Pacquiao's career changed after this bout, making way for larger and better contests.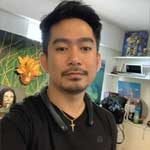 Josh Austria
Aside from being a businessman, Josh Austria has been working in PR and media industry for more more than a decade. From his years of experience as the Marketing and Advertising Head of Village Pipol Magazine, he has built strong relationships with creative people, brands, and organizations.