Red Velvet, a KPOP girl group from S.M. Entertainment composed of Irene, Seulgi, Wendy, Joy, and Yeri, has dominated the music charts since they debuted in 2014.
R.V. has been regarded as the 'Queen of Concepts' in Kpop Industry for its versatility in music genre and concept.
However, according to the group, their concepts are divided into two: the "red," where they show their bright, colorful, bold, and abstract side, and the "velvet," which shows their more elegant and mature side.
So, here are some of the concepts they have already made.
Cute Concepts
Having a cute concept incorporates bright, colorful, and cheerful vibes. The artists must wear simple but cute clothes and must have aegyo galore.
The debut song of Red Velvet, Happiness, executes lively music and adorable visuals. Their debut song is about empowering and loving yourself by appreciating the small joys in life.
Likewise, their Dumb Dumb also executed a cute concept where they are dolls in a factory. It shows how a girl expresses her awkwardness about her feelings with the object of her affections. They also have this song that debuted in Japan, titled Cookie Jar, where the girls show their goofiness while having a bouncy and retro sound.
Dark Concepts
Going darker, Red Velvet has also shown their sexiness showing a more mature image with an intriguing music storyline.
One of the most-loved songs they say deserves to be the "Song of the Year" in 2019 is Psycho, which is about a singer who has mental disturbance because of how complicated her romantic relationships are. The music video of the song has gothic-themed visuals and designs.
Meanwhile, their Peek-A-Boo is another dark concept, an up-tempo pop song along with a fast-paced drumline synchronizing with the song's harmony.
In the music video, they are seducing ladies who love playing games and schemes. At the same time, an unlucky pizza delivery boy is trapped inside their mysterious house. 
Moreover, their song R.B.B. (Really Bad Boy) is about how it feels to fall in love with a bad boy; it comes along with the videos' visual set on a cemetery, Halloween, and werewolves.
Summer Concepts
To beat the heat, Red Velvet is also famous for giving the best summer songs you can enjoy playing while you're in the pool.
One of those is Red Flavor, where each member represents a fruit; the song is about child playfulness, young experiences, and relationships in a summer setting.
Following their first summer song is Power Up which is the continuation of Red Flavor where the girls are in the coming-of-age story, symbolizing their growth over the year.
Girl Crush Concepts
Girl Crush is Ready for mature roles, a concept about women empowerment.
Be Natural is originally from the first-generation Kpop group S.E.S which was given justice by Red Velvet's vocals, dance skills, and alluring looks.
The song is all about the journey on a kind of love that allows you to be your genuine self.
While in their own song 'Automatic' discussed how women are imprisoned in domesticity, making them feel depressed. It sends a message of freedom from it.
Elegant Concept
Well, from the word itself, this concept shows a lot of sophistication and classiness. It comes along with sparkly accessories, detailed beadwork, and regal clothing.
Feel My Rhythm is the recent album release of Red Velvet, which executes a delicate and elegant melody and accentuates their fantasy-like vocals.
It has classical and opera ambiance in its set and design. It also shows how the members turn into spring queens representing new beginnings.
Sad Concept
Once again, Red Velvet went out of their comfort zone and had a concept of sadness in ballad music.
Their song 'One of these nights' is a ballad song about longing for loved ones and her agony after they parted, hoping they will meet again.
However, fans have seen the mirroring of the music video on the Sewol Ferry Incident, where many children died.
They said it's a tribute song for the victims of the incident and to reach out to the survivors.
Real Queens
Red Velvet has proven its versatility; they are ready with any concept on their comebacks.
The group will also have an advocacy concert, 'Be You! The World Will Adjust', a celebration for people with special needs, on July 22 at S.M. Mall of Asia.
They do not just make music to show how talented they are; they put into meaningful causes to help people in need.
Feel the rhythm of Red Velvet's songs!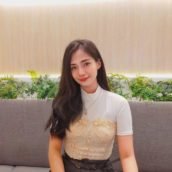 Veronica Louis Gannaban
Nica is a resin artist, watercolor painter, and writer. She loves putting art into life because it feels liberating. She believes that the most powerful form of art is through words, for it can set us free. Her life is sweeter than fiction because of Taylor Swift's music, fur babies, and chick flick movies.