Red Velvet to hold PH concert with BGYO, BINI as special guests
Photo by: Kathrina Fernando
K-Pop and P-Pop fans, rejoice! Red Velvet is returning to the Philippines as they headline a concert sharing stage with our local music pride.
This coming July 22, the stellar act for an event meant to celebrate inclusivity is the K-pop quintet Red Velvet. And to join them are none other than our idol groups BGYO and BINI, carrying the torch of P-Pop.
Attention Reveluvs, Aces, and Blooms, are you all psyched up?
Red Velvet, BGYO, and BINI in one concert
On April 29, In Purpose International Training Institute or IPITI Inc. first announced the "Be You: The World Will Adjust" concert. Dubbed an extraordinary celebration for persons with special needs, Red Velvet was the introduced star performer.
Later in May, P-Pop groups BGYO and BINI, both under the labels of ABS-CBN Star Magic, were confirmed to be special guests. Meanwhile, also set to make a stage appearance is the local YouTuber Lady Pipay, known for her dance covers.
Red Velvet is a million-selling Korean girl group composed of Irene, Seulgi, Joy, Wendy, and Yeri. It was in 2019 when its members last visited the country with other K-Pop acts at a music festival.
Recently, Red Velvet released their fifth special EP titled The ReVe Festival 2022, containing six tracks with the lead single Feel My Rhythm. Across the world, and in the Philippines alone, the group has but wide and growing fanbases.
The Be You concert will be held at the SM Mall of Asia on July 22, 7 PM PHT. Tickets and more details are subject to future announcements.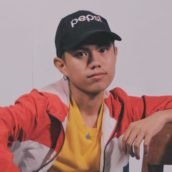 Renzneil Robles
Renzo is an introvert who prefers to do things at his own pace. Unlike most writers, he reads lazily. Watching Korean dramas at night is his constant source of comfort. Although oftentimes commended for being outspoken, he speaks better through writing than with his words.