VALENTINE GIFT IDEA: A Full Bloom Surprise from barenbliss x Glass House Flowers
Running out of ideas to give your valentine? Don't just buy them flowers, give them something they can use every day! This Valentine's season, barenbliss collabed with Glass House Flowers to give the ultimate surprise to your loved one. Aside from getting Glass House's famous box bouquet of Ecuadorian red roses, you will also get all the 6 shades of barenbliss newest lippie release: Full Bloom Matte Tint!
The white box is priced at PHP 3,500 and the silver mirror box is at PHP 5050 each is inclusive of 6 barenbliss Full Bloom Matte Tint at 50% OFF!
Imagine the joy your girl or guy gets when she receives these gifts? We bet it's totally priceless. We definitely aim to give "Beauty-In-Joy" and it's always the simple things that matters. Flowers and Lippies goes a long way to boost your significant other's confidence and bloom to their fullest!
barenbliss and Glass House Flowers, love the idea of love and what best way to show it than to give all the best things in life to your partner!
And if you're far away, worry not because we deliver anywhere! Even to those who are long distance lovers, we got you!
It is the perfect valentine's gift, something your significant other will always remember. Its only valentines once a year might as well make it memorable.
What are you waiting for? This is your sign to order now because the pre-order is only until February 7! And stocks are definitely running out!
See Also
ORDER YOURS NOW HERE:
Barenbliss Full Bloom – Petite Square Box – The Glass House Flowers
Barenbliss Full Bloom – Silver Mirror Box – The Glass House Flowers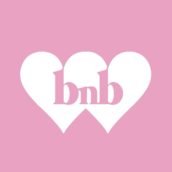 BNB Team
𝒃𝒂𝒓𝒆𝒏𝒃𝒍𝒊𝒔𝒔 (bnb) Beauty Lab was founded by the best scientist to create innovative products. Based on its scientific and pure formula, barenbliss combines natural and scientific ingredients, it removes all harmful ingredients and created the pure 𝑩+𝑵+𝑩 formula to create a new lifestyle that is suitable for all skin types, making this brand a makeup and skincare hybrid.