NEWEST FOR #TheBNBest: barenbliss KIWI Tin Lip and Cheek Tint
It's cute we know, and it looks like a keychain, but this mini tin is a two-in-one Tint! And barenbliss finally launches their Kiwi Tin Lip and Cheek Tint in the Philippines! This daily dose of happiness is multi-use. The color is still pigmented but not patchy on the lips or cheeks. Plus! Its moisturizing too and can last throughout the day. It's definitely a MUST HAVE for all the beauty enthusiasts!
Why is it called "a daily dose of happiness"?
Simply because you only need a few dots on the lips or cheeks, and it will instantly add glow and life to your face. Happy are those who look and feel alive, every day is a gift, and we should always seize it!
barenbliss Kiwi Tin Lip and Cheek Tint is inspired by paint tins. Since our faces are our canvases, barenbliss created this mini tin so we can add color to our face anytime and anywhere. Being able to carry these cute colored tints aims to bring you free and blissful moments no matter what life throws at you.
This tint can last up to 12 hours, with pigment-lasting technology stains thatl last longer. Therefore, constant retouching won't be a problem. Its color may be intense, but it is perfectly blendable and buildable, giving you that naturally radiant to bold look with a few more dots. Lastly, this tint is enriched with 2x Antioxidant, 3x Natural Hydrator and 8D Hyaluronic Acid which provides nourishment for your skin.
The Kiwi Tint colors to match your mood:
Can't pick which color matches you the most? Worry not because the barenbliss Kiwi Tin Lip and Cheek Tint has 4 different colors to match your moods!
Peachy Smoochy, a cheerful orange color for a happy mood
Pinky Lucky, a bright pink for a flirty mood
Reddy Ready, rosy-red for a commanding mood
Browny Chilly, hearty brown for a dark mood
Here's the catch though, when you order this Kiwi Tint, you can only choose the shade you want, and you will never know what the color of packaging you will get! So, it might be Shade #1: Peachy Smoochy in the blue tin or maybe even the pink tin! Surprise surprise BNBae's, barenbliss is keeping you on your toes for this one! SUPER EXCITING!
See Also
Get yours now at any e-markets: Shopee Mall,LazMall or TikTok Shop for only 399PHP! For more barenbliss content, feel free to visit our social media pages: Facebook and Instagram. You can also join the barenbliss Viber Group for more exclusive announcements and giveaways, click here: BNBae VIBER
See you there, BNBaes!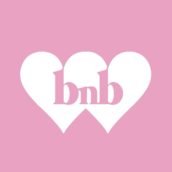 BNB Team
𝒃𝒂𝒓𝒆𝒏𝒃𝒍𝒊𝒔𝒔 (bnb) Beauty Lab was founded by the best scientist to create innovative products. Based on its scientific and pure formula, barenbliss combines natural and scientific ingredients, it removes all harmful ingredients and created the pure 𝑩+𝑵+𝑩 formula to create a new lifestyle that is suitable for all skin types, making this brand a makeup and skincare hybrid.