barenbliss: BNBae SPOTTED! Kikay Youtubers Kryz Uy and Laureen Uy
Kryz and Laureen are both powerful ladies that have made a huge impact on the lives of many. When we think about pioneer influencers their names are on top of the list and that paved the way through allowing people to witness their life through vlogging. Since then, we have seen their life journeys and experiences making us feel as if we are also part of their lives. Moreso, they even teach us lots about fashion and makeup, and this time barenbliss has made it to their top picks!
Kryz Uy
She even featured the barenbliss True Beauty Inside Cushion that was sent to her. In the video, it was her first time trying it and to her surprise the shade match was perfect. To her, it's like she is adding nothing because it is mattifying. She then compared the barenbliss True Beauty Inside Cushion to all the cushions she bought from Korea. Apparently, Korean products are not suitable for this humid weather, it is so thick that it becomes cakey throughout the day, which is unparalleled to the barenbliss cushion because it is lightweight and non-cakey. She expressed that she has been loving barenbliss products and would like to share them with skyfam!
Watch the entire video here:
Laureen Uy
Laureen mentioned barenbliss in her unboxing video. She revealed what was inside the box and was excited about trying them on and sharing her faves through her instagram stories.
She has been commending barenbliss on her instagram stories, and her fans cannot wait for her to review the products!
Watch her full unboxing here:
barenbliss has really made its way to the lists of these top ladies in the modern world and we think it is a sign enough to go get blissful!
Avail these products now at any barenbliss official E-Markets:
See Also
Shopee Mall,LazMall or TikTok Shop!
For more BNB content, feel free to visit our social media pages: Facebook and Instagram. You can also join the barenbliss Viber Group for more exclusive announcements and giveaways, click here: BNBae Viber Community
See you there, BNBaes!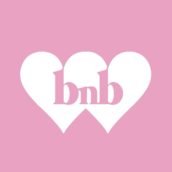 BNB Team
𝒃𝒂𝒓𝒆𝒏𝒃𝒍𝒊𝒔𝒔 (bnb) Beauty Lab was founded by the best scientist to create innovative products. Based on its scientific and pure formula, barenbliss combines natural and scientific ingredients, it removes all harmful ingredients and created the pure 𝑩+𝑵+𝑩 formula to create a new lifestyle that is suitable for all skin types, making this brand a makeup and skincare hybrid.