Makeup Resolutions: barenbliss team share their makeup mishaves in 2022
2022 has finally come to an end! And like every year we get the chance to start over. Brush away past mistakes, problems, and negativity in 2022 and welcome 2023 with a fresh start! But, sometimes it's healthy to laugh at your past mistakes – what's important is we grow and learn from them. Either it may be a past relationship that makes you cringe, an embarrassing moment or even just a makeup and beauty mishave. That is why for this new year the barenbliss marketing team is sharing their makeup mishaves in 2022
Super Sydney
Starting strong with our one and only Super Sydney. Her beauty resolution is probably one of the most relatable. To remember to remove your makeup before sleeping! With Sydney's busy schedule I can only imagine how tired she is when she goes home. But one thing for sure, she will be using the barenbliss K.O! Kombucha Omega Deep Cleansing Balm for an easy one swipe to remove all the dirt and make up.
KOL Team
Andrea's and Ceej's makeup resolutions are very similar and basically they're saying that they'll start doing more! For Andrea, she will start doing her makeup more and I can testify that she is starting to do so and doing it great. Maybe the hours of watching beauty gurus trying barenbliss makeup is paying off? And for Ceej, I guess lying is not part of her resolutions because her skin has always been perfect! But through using the barenbliss Yogurt Vit+ Mask Sakura Brightening Solution it gives her the boost she's looking for.
PR Team
Great minds think alike. That is why the PR team is putting the 'P' and 'R' in 'perfect skin'. For me (Matthew), I will start applying sunblock day and night, whether i'm going out of the house or not, to protect my skin from UV rays. For Kaila, she'll treat her skin better by taking her skincare seriously, and I can really see the glow on her skin recently. So what's the secret? Skincare infused makeup for sure! As for Aphro, he'll be more cautious on the ingredients of the products he uses. And as a close friend of Aphro, I know how sensitive his skin is. That is why we are encouraging everyone to make sure that the products they're using don't have harmful ingredients. Because like i said "the key to good makeup is good skin or rather barenbliss products!"
Content Team
Not a surprise that the content team doesn't have much to change on their beauty routine. But they're focusing on other important things. For Lawra, this year she doesn't want to focus on her outside appearance only but also her mental health and spiritual aura. In her words, "Work on yourself on the inside and it will show on the outside". For Angelica, she's going to lie low on the spending. And as her colleague I definitely see that she's been good at saving her earnings recently. And of course for Caroline, she's keeping it simple by saying she's going to take care of her lips more and apply Lip Masks. And I can tell that the Butter Rush Vitamin Lip Mask tester here in the office needs a restock soon.
Product Specialist
And ofcourse, ending our new year beauty resolution is our makeup queen herself Anne. No shock that her beauty resolution is just to use more products so she can enhance her skills more. Also teasing BNBaes that there's a lot of new products coming this 2023 so make sure to stay posted.
See Also
Shop barenbliss now at any e-markets: Shopee Mall, LazMall or TikTok Shop. For more barenbliss content, feel free to visit our social media pages: Facebook and Instagram. You can also join the barenbliss Viber Group for more exclusive announcements and giveaways, click here: BNBae VIBER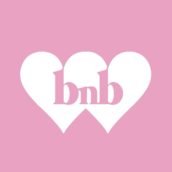 BNB Team
𝒃𝒂𝒓𝒆𝒏𝒃𝒍𝒊𝒔𝒔 (bnb) Beauty Lab was founded by the best scientist to create innovative products. Based on its scientific and pure formula, barenbliss combines natural and scientific ingredients, it removes all harmful ingredients and created the pure 𝑩+𝑵+𝑩 formula to create a new lifestyle that is suitable for all skin types, making this brand a makeup and skincare hybrid.