Spread the Bliss: barenbliss on the streets! Featuring the Full Bloom Matte Tints
Last January 9, 2023 the barenbliss marketing team headed out on the streets to find lucky BNBaes to try out their new product, the Full Bloom Matte Tint! With this, a couple of young ladies were able to share their thoughts about the brand. They also shared their unfiltered reaction about the new product. barenbliss' goal on heading to the streets of Bonifacio Global City Taguig is to #SpreadTheBliss and that's exactly what they did!
At first, the team was afraid that the brand was not yet well-known in the city but to their surprise, many people already did and most of them love it! Apparently barenbliss is really famous on tiktok and most of them got budoled because of it. To add, it's one of the best budol items for them because it really is true to its claims. Everyone's favorite item is the barenbliss Peach Makes Perfect Lip Tint and/or the True Beauty Inside Cushion.
BNBae Andrea
Andrea, our very first interviewee instantly recognized barenbliss as the team approached her. She also knew barenbliss from Tiktok and was instantly hooked to its products. As she tried the barenbliss new lippie she immediately commented on how moisturizing the feeling is to her lips and exclaimed that the shade is perfect on her too.
BNBaes Jessa, Janine and Jona
And here is Jessa, Janine, and Jona sharing their thoughts about the brand and on the barenbliss Full Bloom Matte Tint!
Janine instantly noticed that the box was unusual and expressed that it had a very unique packaging. Meanwhile, Jessa was attracted to its scent–it smelled very nice, and she likes it because it is her favorite fruit, pomegranate. Jona, on the other hand, really loved the shade she got because it resonates with her personality. All in all, they extremely loved it! The matte finish unlike other matte lipstick, barenbliss' is very easy to glide, creamy and definitely not drying.
BNBae Carla
The team also got to interview someone who has not tried barenbliss yet. Carla was surprised by its quality because it is definitely unlike any other lip product she has tried. To her, "it is as if you're not wearing anything, it is so creamy and soft" which the Full Bloom Matte Tint aims to do! It really is a lippie at your comfort!
Overall, these young ladies were truly happy that they were able to try out barenbliss new lippie. Most of them even rated the color, the packaging and the feeling 10/10! It was such a fun campaign to #SpreadTheBliss with barenbliss on the streets and most likely there is more to come. To watch the full episode, click here:
And who knows? You might be one of the lucky BNBaes to try out new products from barenbliss. So, stay tuned for more BNBaes! See you soon!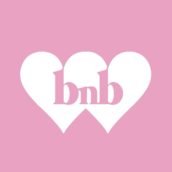 BNB Team
𝒃𝒂𝒓𝒆𝒏𝒃𝒍𝒊𝒔𝒔 (bnb) Beauty Lab was founded by the best scientist to create innovative products. Based on its scientific and pure formula, barenbliss combines natural and scientific ingredients, it removes all harmful ingredients and created the pure 𝑩+𝑵+𝑩 formula to create a new lifestyle that is suitable for all skin types, making this brand a makeup and skincare hybrid.