The BNB Way: Here are the Mixing and Matching Techniques You Need to know with barenbliss
Mixing and Matching makeup items is all about balancing a certain face feature that we want to highlight in our makeup look. In this case, we wanted to focus on the lips, especially now that we are getting over the "wear a mask" era. That's why it's about time to flaunt all the features that's been hidden behind our masks for more than two years because of the pandemic. With that said, learn the mixing and matching lip matte and tint technique— the BNB Way!
For the past few months, barenbliss continues to launch several lip products from Peach Makes Perfect Lip Tint to KIWI Tin Tint. And this early 2023, barenbliss once again launched the New Full Bloom Matte Tints.
When it comes to applying lip products always remember that your choice of color really matters. If you want a subtle pinkish lip, of course, you don't want to over-apply a vibrant red lip matte or tints.
LEARN THE METHOD OF MIXING YOUR BNB LIPPIES
One of the most loved influencers of this generation- Kryz Uy is also spotted mixing the barenbliss Peach Makes Perfect Lip Tint and the Full Bloom Lip Matte Tint in her recently uploaded video. Although she doesn't talked anything about the products, but if you'll watch at the end of her video, you can really see how fresh her lips turn out using the barenbliss lip tint and full bloom lip tint.
Watch the Whole Video Here
Achieving The Korean Ombre Lips
Well, one of the K-Beauty trends that most beauty gurus online have tried already is the gradient lips or ombre lips. With only two barenbliss lip products like the Peach Makes Perfect Lip Tint and Full Bloom Matte Tint, you can surely achieve that gradient healthy lips.
As the adage goes: Soul meets soul on lover's lips. And with that, why not try to include barenbliss in that lovers' tale?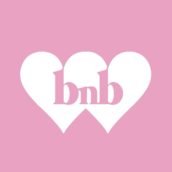 BNB Team
𝒃𝒂𝒓𝒆𝒏𝒃𝒍𝒊𝒔𝒔 (bnb) Beauty Lab was founded by the best scientist to create innovative products. Based on its scientific and pure formula, barenbliss combines natural and scientific ingredients, it removes all harmful ingredients and created the pure 𝑩+𝑵+𝑩 formula to create a new lifestyle that is suitable for all skin types, making this brand a makeup and skincare hybrid.