A Supercut of What Happened to barenbliss Philippines this 2022
This year (2022) has been such a rollercoaster ride for all of us. Generally speaking, this is the year wherein we surpassed different challenges in careers, personal lives, and even in love. I know we all have different phases that we go through this year. But if there's one thing that we all have in common, that would be our goal to thrive and be better. As your BNB Insider, I cannot wait to reveal some of the things that have happened for our brand and its breakthrough products. And since we are talking about year-end wrap-up now, what's best to end this year than revealing some of the "Inside Chikas" that had happened among the barenbliss team. Also, how they reconcile some things to make barenbliss the Internet Breakthrough K-Beauty Brand here in the Philippines. This is gonna be exciting, so let's get through it!
It was August of 2022 when I first started my job as a Beauty PR of barenbliss Philippines. And in all honesty, I am overwhelmed by the fact that building the brand's popularity and awareness lies on us.
The Breakthroughs of barenbliss Philippines
From the third to fourth quarter of the year, no one can deny that the barenbliss' Compact Powder is really getting the attention that it truly deserves in social media. They are particularly from beauty vloggers, and beauty gurus who are sharing their insights and good reviews about it.
A few months later, the True Beauty Inside Cushion was released in the Philippine Beauty Market. And just like what happened to our Compact Powder, it was again getting good publicity online.
Later in October, these two barenbliss items were awarded as one of the Breakthrough Makeup Items in the MEGA Beauty Award. alongside well-known makeup brands like Estee Lauder, Bobbie Brown, NARS, and Laura Mercier. Indeed, barenbliss is not just a typical makeup brand that just came here to the Philippines for no reason, it came for its outstanding merit.
Joining the Fold of a Magazine
Being featured in a Beauty Article can be a good thing. But being on the cover of a Magazine as a makeup brand that's only been here in the Philippines for almost six months is the biggest deal. Who would have thought that in the span of months, PARCINQ gave barenbliss the limelight to grace their Anniversary Issue?
New Launches
Every month, barenbliss always released new products that always catch the BNBAEs' hearts. As we close the 2022 calendar, barenbliss launched its fourth lip product which is the Full Bloom Transferproof Matte Tint.
As your BNB Insider, I must admit that 2022 is such a tiring year. It can be overwhelming to think about what would be our next big move for the brand. But as this year ends, I must tell you that the "One Big Move" that we all aspire to- is yet to happen. But for now, let's take a moment to revel each remaining moment of this year. Because this coming 2023, rest assured that bigger things from barenbliss are coming your way.
xoxo
BNB Insider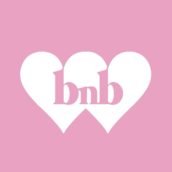 BNB Team
𝒃𝒂𝒓𝒆𝒏𝒃𝒍𝒊𝒔𝒔 (bnb) Beauty Lab was founded by the best scientist to create innovative products. Based on its scientific and pure formula, barenbliss combines natural and scientific ingredients, it removes all harmful ingredients and created the pure 𝑩+𝑵+𝑩 formula to create a new lifestyle that is suitable for all skin types, making this brand a makeup and skincare hybrid.