PAYDAY DEALS: barenbliss' Products You Can Reincorporate into your Rituals this 2023
Every break of New Year's dawn comes the beginning of a fresh start and new routines. This year is another chance to begin again to try something new. This new year, we have dreams to pursue, and passions to fulfill. Speaking of "new" here are some of the newly launched and must-have beauty items of barenbliss that you can reincorporate into your new beauty routines this 2023! This payday sale, it's your chance to get these items at discounted prices!
Full Bloom Transfer Proof Matte Tints
If you are looking for a comfortable transfer-proof tint that softly glides through your lips, this one's for you. It has Triple Flower Essence which consists of Meadow, Sunflower, and Chamomile Oil that are high in antioxidants and essential fatty acids to nourish, hydrate, and protect your lips. It also has E-Huron Moisture, essentially Hyaluronic Acid and Vitamin E to keep your lips even more moisturized and healthy.
Refillable Beauty Cushions
If you're one of the people who advocate garbage-waste disposal, then you got the right products. This is really a must-have item from barenbliss, because aside from its cheaper price than the usual True Beauty Inside Cushion itself, this one is handier, and you can just replace the cushion from the usual packaging if you already have one.
Fine to Refine Compact Powder
If there's only one makeup item from barenbliss that I can consider as the OG makeup powder across social media like Tiktok, it would be this: The Fine to Refine Compact Powder. Aside from the fact that it first gained popularity on social media.
Butter Rush Lip Mask and Better Than Magic Eyeliner
If there are popular Makeup items from barenbliss that you wanna include in your new beauty routines this 2023, why not try also the underrated ones like the Butter Rush Lip Mask and Better Than Magic Eyeliner? These two beauty items are available in Shopee and Lazada App store.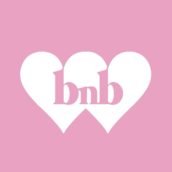 BNB Team
𝒃𝒂𝒓𝒆𝒏𝒃𝒍𝒊𝒔𝒔 (bnb) Beauty Lab was founded by the best scientist to create innovative products. Based on its scientific and pure formula, barenbliss combines natural and scientific ingredients, it removes all harmful ingredients and created the pure 𝑩+𝑵+𝑩 formula to create a new lifestyle that is suitable for all skin types, making this brand a makeup and skincare hybrid.