BNB LIPPIES 101: All you need to know about barenbliss Lip Collections
"Give a woman a red lipstick and she can conquer the world", but for barenbliss give anyone barenbliss' lippies and they can conquer the world!
barenbliss prides itself on creating lip products that cannot only make your lips look gorgeous but are also made up of ingredients that intensively care for your lips. barenbliss truly makes it a point to produce products that are skincare infused. We all know how tedious it is to care for the skin and still look your best as time pass by. Nonetheless, a new era of K-beauty has arrived in the Philippines and barenbliss is all about being the one on top. 
The lips are one the most beautiful assets anyone could have. Most of the time, the color we choose says a lot about our personalities and even the way it looks on your lips can change the vibe of your overall get-up. So let's have a quick rundown of all the lip products produced by barenbliss! 
Here are the ins and outs of all our lippies, the ultimate BNB Lippies 101:
First, let us talk about barenbliss' newest release, the new lippie to die for because of its super comfortable feeling despite its matte finish! 
barenbliss Full Bloom Matte Tint
This pomegranate scented lip matte is comfortable, transfer proof, and lightweight. It contains ingredients such as Triple Flower Essence, E-hyaluron Moisture, and Color booster technology which give you that perfect color on your lips while nourishing it with antioxidants, hyaluronic acid and vitamin E – essential ingredients for protecting and hydrating your lips.
It even has 6 shades that can match any skin tone: 01 Fresh Dawn ,02 Magical Mimosa ,03 Pollen Harvest ,04 Sunny Rose ,05 Ruby Daisy and 06 Sassy Season.
barenbliss Peach Make Perfect Lip Tint
The Peach Makes Perfect Lip Tint as we all know "not" the typical lip tint we see everywhere. It's a lip tint that gives you that beautiful color with a shiny and glossy finish! And just like all of our lip products, not only does it have nourishing ingredients, but the stain this tint leaves can also last up to 24 hours! Moreso, a lot of Filipino people are loving it and would say it's their ultimate favorite product!
The good news is, it got MORE SHADES!! 01 Paradise Found,02 Pretty Please,03 Take Change,04 Never Settle,05 Good Vibes, and 06 Brave Enough! The perfect brown and pink shades change the game of neutrals and natural looks.
barenbliss Cherry Makes Cheerful Velvet
Out of all the lip series, you might call this the underdog in the lippie series. It has not been promoted as much but this velvet lippie is the perfect one for you if you want to have that luscious velvet-looking lips. This cherry-scented mousse lip velvet contains Macadamia Organic Oil, Vitamin E, and Hyaluronic acid which moisturizes and plumps your lips with just one swipe.
It has 6 shades that are flexible to use on any occasion: 01 Blushed Moment,02 Rosewood Dream,03 Cherish Delight,04 Wine Thrill,05 Autumn Walk, and 06 Summer Sunset!
barenbliss Berry Makes Comfort Lip Matte
The lip series that set the bars high, the barenbliss Berry Makes Comfort Lip Matte. I guess you can say it is the ancestor of the Full Bloom Matte Tint. However, they're both still different from each other. This lip matte would provide you with a sheer finish which is more matte than the tint. It also contains comfortable moisturizing ingredients that will lock hydration on your lips unlike the typical drying lipsticks and it will definitely make your lip color pop but also lock them for as long as 24 hours. 
And ultimately, it has 6 shades to choose from as well 01 Berry Set, 02, Pink Soul, 03 Peach Around, 04 Maple Mingle, 05 Brown Avenue, and 06 Chapter Nude!
barenbliss Kiwi Lip and Cheek Tint
We also have the Kiwi Lip and Cheek Tint, but I guess it is a star of its own. You can know about it here:
IMPORTANT NOTE:
You might think that you can only have one type of lippie, but we have to break it to you! You can have all of them and mix and match them! Yes, you read that right MIX&MATCH! With our campaign #LipHero that we are launching, you can try to create your own unique combination however you like. You can tag us on our Instagram and Tiktok at @barenblissph or even on our Facebook Page! Through this, we will be able to see you BNBaes! And who knows? We might notice your entries and reward you!
So, no time to wait! Avail these lippies now at any Watsons Store and at any barenbliss official E-Markets: Shopee Mall, LazMall, or TikTok Shop!
For more BNB content, feel free to visit our social media pages: Facebook and Instagram. You can also join the barenbliss Viber Group for more exclusive announcements and giveaways, click here: BNBae Viber Community
See you there, BNBaes!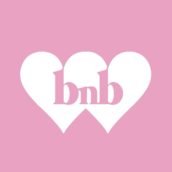 BNB Team
𝒃𝒂𝒓𝒆𝒏𝒃𝒍𝒊𝒔𝒔 (bnb) Beauty Lab was founded by the best scientist to create innovative products. Based on its scientific and pure formula, barenbliss combines natural and scientific ingredients, it removes all harmful ingredients and created the pure 𝑩+𝑵+𝑩 formula to create a new lifestyle that is suitable for all skin types, making this brand a makeup and skincare hybrid.