BnBae SPOTTED! Youtube Vloggers Putting barenbliss To The Test!
Considering barenbliss is a newly introduced K-Beauty brand here in the Philippines. barenbliss already received praise from magazines and artists for the quality of their products down to their beautiful concepts. barenbliss started getting attention after multiple viral Tiktoks by famous Tiktokers that got people curious. As barenbliss rise to the top, they are getting known on other platforms as well.
Recently barenbliss is making its way to the YouTube world. Will barenbliss survive the brutally honest reviews of these YouTubers once they put barenbliss to the test? Here are some Youtube stars we spotted:
Johnrayslife
Johnray is a well-known beauty guru. She started in 2016 and gained loyal subscribers because of her charismatic personality, humor, and honest remarks in her makeup reviews.
In her video, before trying the products she mentioned she keeps seeing barenbliss all over Tikok. "Let's see if all the TikTok girlies were lying".
True Beauty Cushion
Johnrey started to prep her face for makeup then proceeded on applying the True Beauty Inside Cushion in the shade #3 Beige Summer Nectar Adding that she hasn't seen a 'morena' skin girlie review this product. Surprised by the shade match, Johnray also praised the formula and the lightweight feel on her skin, "oh my gosh, look at that? Ang fresh! Alam niyo its a medium coverage but it doesn't feel heavy sa skin ha. Surprisingly it has 45++ pero hindi siya mukhang white-cast it just looks natural." 
"Yeah, Tiktok girlies… Are right! Okay. just looking up close I get it. I so get kung bakit sobang viral neto. It just looks like skin! Touching it, I don't feel like I have makeup on my skin, it's like nothing. Gurl, Ms barenbliss I get it why your viral"
Start Over Concealer
Moving on to the barenbliss Start Over Concealer she noticed "The concealer is medium concealer, if you're looking for a concealer that's full coverage its not this. It's more so brightening concealer, yes. Pero a concealer na you want to erase talaga, it's not it. But is it a bad concealer? No it's not. It's still able to conceal my dark circles", looking at her base so far.
Fine To Refine Compact Powder
Noticing how natural and fresh looking her skin makeup looks. Moving on to set the base she reached for the Fine To Refine Compact Powder. "Medyo light lang yung powder, I wish they have a darker shade. If you're going for a fresh face everyday makeup this is really nice''. If there is a flaw in being a new brand here in the Philippines is the lack of shade range. But with that, barenbliss will no doubt solve this problem very soon!
Spark-Tacular Party Blush
Back to Johnray she added a pop of color with Spark-Tacular Party Blush in vintage rose. "Ohh I like this! I was expecting I would not like the blush kasi it's like a sparkly blush, pero hindi naman siya ganon ka glittery"
Berry Makes Comfort Lip Matte & Peach Makes Perfect Lip Tint
Moving on to the lips she tried out Berry Makes Comfort Lip Matte in the shade Brown Avenue and Peach Makes Perfect Lip Tint in the shade never settle, "So far I really love their lip products. I need more shades and lip tint I am keeping this in my bag it's such a vibe".
Soul Matte Loose Powder
As for Johnreys experience with retouching, she used the Soul Matte Loose Powder "infairness kahit nag oil siya tapos i need to touch-up hindi siya nag bakbak the couverage is still there". Johnray definitely gained a little more trust in the Tiktok girlies after seeing why barenbliss.
Faye Balbacal
Loved by many, Faye a well known youtuber mainly for her 'Mukbang' videos. With an appetite as big as her personality she has gained a huge following on Youtube.
In her video Faye challenged barenbliss in a full-day wear test while doing her forte, eating! She wore a full face of barenbliss makeup, highlighting the True Beauty Cushion and the Fine to Refine Compact Powder as they didn't irritate her skin even with her sensitive skin. She also gave a shout-out to the Sparktacular Party Blush and Fortune Cookie Eyeshadow on how pigmented and blendable these products are. And of course, she can eat all day with her moisturizing Peach Makes Perfect Lip Tint.
After getting ready, Faye then proceeded to share her day doing errands and of course eating! Fast forward to the night later after doing errands all day and eating donuts and ramen she mentioned her makeup still looks fresh.
"8:41 PM na ngayon guys wala na 'kahulashulas' yung makeup ko", but of course to touch up for the night she grabbed the barenbliss Soul Matte Loose Powder. "Ang galing alam mo parang ang fresh fresh ko". Finishing off her vlog with a dinner date with her cousins the barenbliss surely passed the test.
From barenbliss:
These types of reviews that Johnray and Faye gave to barenbliss makes the brand grow. barenbliss has eyes on every review about their products so they can grow as a brand. So even if you're not a Mega YouTuber, the posts you do about barenbliss will not go to waste! 
Shop barenbliss now at any e-markets: Shopee Mall, LazMall or TikTok Shop
For more barenbliss content, feel free to visit our social media pages: Facebook and Instagram. Join the barenbliss Viber Group for more exclusive announcements and giveaways, click here: BNBae VIBER –
Make sure to post and right a review maybe next time you will be the Bnbae that will be spotted.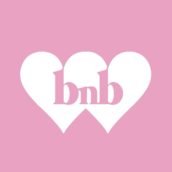 BNB Team
𝒃𝒂𝒓𝒆𝒏𝒃𝒍𝒊𝒔𝒔 (bnb) Beauty Lab was founded by the best scientist to create innovative products. Based on its scientific and pure formula, barenbliss combines natural and scientific ingredients, it removes all harmful ingredients and created the pure 𝑩+𝑵+𝑩 formula to create a new lifestyle that is suitable for all skin types, making this brand a makeup and skincare hybrid.