Elon Musk announces new female Twitter CEO after he steps down
Photo from Justin Sullivan/Getty Images
Billionaire entrepreneur Elon Musk said on Thursday that a new CEO has been selected to take over Twitter, months after he first vowed to step aside.
According to Musk, the new CEO of X Corp., formerly Twitter Inc., will take over the role in the coming weeks. Musk did not reveal the name of the new CEO. In fact, in a new tweet, he said, "Excited to announce that I've hired a new CEO for X/Twitter. She will be starting in ~6 weeks!"
Excited to announce that I've hired a new CEO for X/Twitter. She will be starting in ~6 weeks!

My role will transition to being exec chair & CTO, overseeing product, software & sysops.

— Elon Musk (@elonmusk) May 11, 2023
Having been "Chief Twit" since October, Musk is going to become Twitter's executive chair and chief technology officer, overseeing product, software, and system operations.
A poll Musk ran on Twitter last month asked users if he should step down as Twitter's CEO, and the vast majority voted in favor of Musk's resignation. After initially agreeing to follow the poll, Musk later backtracked and said he would hand over the role "whenever I find a fool who will take it!"
In February, however, he reiterated that he would find a replacement by the end of the year.
There have been criticisms of Musk's Twitter policy changes, which often came without justification and raised concerns about Twitter's users.
Furthermore, he has been trying to convince advertisers to return to the platform after many left due to concerns about hateful conduct on the platform, mass layoffs at Twitter, or concerns about the future of the company.
Likewise, he has been trying to sell customers on a new paid subscription platform that includes the ability to buy a blue verification mark, but this appears to be having limited success.
As well as being a multi-billion dollar CEO, Musk owns or operates a variety of companies, including Tesla (TSLA), which has raised concerns among Tesla (TSLA) shareholders that he is distracted by Twitter.
As a result of Musk's claims recently, Twitter is now "trending to breakeven," after previously declaring that it was on the verge of bankruptcy. With the new CEO tasked with turning around the struggling company, Musk will have to recoup some of the $44 billion he spent to acquire the platform.
As Musk prepares to step down from the CEO role, he will probably maintain significant control over the company's direction in the future.
Musk dissolved the board of directors, reorganized the company's C-Suite, and became both CEO and sole director in October.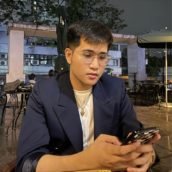 Raphael Garcia
Raphael is a person born between the generations of Millenial and Gen Z. He was produced by Cavite State University (Main Campus) with a bachelor's degree in Political Science. The lad has a fresh take on things, but can still stay true to his roots. He writes anything in Pop Culture as long as it suits his taste (if it doesn't, it's for work). He loves to wander around the cosmos and comes back with a story to publish.