Elon Musk replies to an AI-generated tweet that tried to mimic him
Photo from REUTERS
Twitter user SamTwits conducted a recent experiment with ChatGPT wherein it generated a tweet from the app's CEO Elon Musk. The AI chatbot submitted something quite accurate but the man himself did not approve of it.
Elon Musk replies to the generated tweet
ChatGPT says, "Exciting times for space exploration! Looking forward to seeing how @SpaceX will continue pushing the boundaries and expanding our knowledge of the universe!"
It included two emojis and three hashtags: "#SpaceX," "#Mars," and "#Exploration."
Sam posted his tweet on March 21, 2023, saying, "ChatGPT has absolutely nailed the @elonmusk algo!!!"
Well, the billionaire they tried to mimic replied, "It missed the mark. I hate hashtags," shortly after the AI-generated tweet. We kinda disagree because we think it's spot on. But who knows Elon better than himself, right?
The prompt submitted to generate the tweet
To give us a little bit of context, here is the prompt submitted by Sam to get the ChatGPT Elon Musk tweet, "Compose a tweet that is statistically more likely to get a like or comment from Elon Musk."
Haha, ChatGPT has absolutely nailed the @elonmusk algo!!! 👏 pic.twitter.com/tkeSnrJOjq

— Sam 🕊 (@SamTwits) March 21, 2023
When looking at it, the CEO indeed commented on the tweet, so it somehow achieved its goal. In all honesty, the beguiling CEO usually interacts with online posts celebrating one of his companies.
Just think of when Twitter user Teslaconomics tweeted, "Who's ready for Starship Launch?" on March 21, 2023. In turn, Elon replied, "Def me" which means "definitely me."
In addition, Elon Musk has been liking and commenting on tweets that contain hashtags and emojis.
The rapid development of AI
Well, Elon replying to the tweet just alludes to the fact that he has been warning about the rapid development of artificial intelligence. It would really make sense he would not like the Elon Musk tweet from ChatGPT.
On December 2, 2022, the CEO tweeted AI has no regulatory oversight, citing it as an important issue:
"Compared to AI, progress with Neuralink will be slow and easy to assess, as there is large regulatory apparatus approving medical devices."
"There is no regulatory oversight of AI, which is a *major* problem. I've been calling for AI safety regulation for over a decade!"
On February 17, 2023, he expressed his disappointment with the creator of ChatGPT OpenAI. He became its co-founder in 2015:
"OpenAI was created as an open source (which is why I named it "Open" AI), non-profit company to serve as a counterweight to Google…."
"…but now it has become a closed source, the maximum-profit company effectively controlled by Microsoft. Not what I intended at all."
Furthermore, despite this, reports from February 28 indicate that Elon Musk could be planning a new AI chatbot under his name. Allegedly, he had been talking about it with Igor Babuschkin, one of the people who worked on Google parent firm Alphabet's Deepmind AI.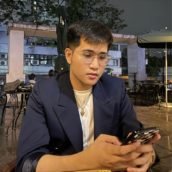 Raphael Garcia
Raphael is a person born between the generations of Millenial and Gen Z. He was produced by Cavite State University (Main Campus) with a bachelor's degree in Political Science. The lad has a fresh take on things, but can still stay true to his roots. He writes anything in Pop Culture as long as it suits his taste (if it doesn't, it's for work). He loves to wander around the cosmos and comes back with a story to publish.