DICT deals with the 'glitch' of GCash app
Photo from Anete Lusina on Unsplash
In response to the unauthorized transfers of money from hundreds of accounts caused by the "glitch" of GCash, the Department of Information and Communication Technology (DICT) on Friday announced its own investigation.
As a result of receiving several complaints regarding the digital payment platform, DICT Secretary Ivan John Uy said their Cybercrime Investigation and Coordinating Center (CICC) would lead the investigation.
"We are looking into it — a bridge, a leak, a hack, or phishing," Uy said in a televised briefing.
"Well that is their statement [no hacking] so it has to be investigated by proper authorities to ascertain kung totoo nga ba ang sinasabi nila or hindi dahil siyempre they're the company that is affected. Medyo self-serving if ever they are the ones who will do the explanation. I think an independent group has to look into it and see that really happened," he added.
Moreover, the DICT chief said they were conducting the investigation to determine if there were lapses in their security system and make recommendations for the companies that operate it.
GCash users can file claims concerning lost funds so that the platform can determine whether the claims are authentic or not.
Though he recommended that the public not provide their personal details through SMS or log in with their credentials through links or web pages they receive, he urged people not to do so. A bank or e-wallet's platform or app must be used to make transactions, the official explained.
He said, "Kung ang loss ay dahil sa pabaya ng GCash, dapat bayaran yan ng GCash. Kung pabaya ay nasa user, wala nang kinalaman ang GCash diyan. Use the app. Kung may matanggap na text na may link, huwag iki-click ang link."
As a result of an investigation, GCash has confirmed that its systems have not been hacked. Customers who were affected have also received money back into their accounts.
A meeting has also been scheduled with GCash officials on Friday to discuss the incident, which was ordered by the National Privacy Commission.
During a separate TeleRadyo interview on Friday, Uy stated that no breaches would need to be disclosed in the GCash incident. However, he said that the DICT is "studying and coming out most likely with a policy" on mandatory disclosures.
He explained, "Ibig sabihin kung may nangyaring ganitong mga insidente that affects the public and has connotations on criminal activity, we will require the entities concerned to disclose [the details] to the government agencies so we can act on it with ace."
As a result, the official expressed concern about the online games on the popular finance application, saying they violated ethical standards.
The official reiterated, "I'm not sure about the legal issues, that's within the jurisdiction of Pagcor (Philippine Amusement and Gaming Corporation) to ascertain whether there is a violation of franchises that Pagcor issues with respect to gaming."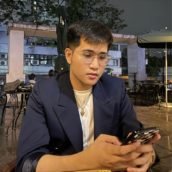 Raphael Garcia
Raphael is a person born between the generations of Millenial and Gen Z. He was produced by Cavite State University (Main Campus) with a bachelor's degree in Political Science. The lad has a fresh take on things, but can still stay true to his roots. He writes anything in Pop Culture as long as it suits his taste (if it doesn't, it's for work). He loves to wander around the cosmos and comes back with a story to publish.