12.12 SALE GIFT GUIDE: Feel the Christmas Spirit with barenbliss' Discounted Bundles
Christmas is just all around the corner, and whether you feel its spirit or not yet, one thing this season can surely unleash that inner child in you: Gifts! This 12.12 sale, barenbliss is again set to give exciting discounts. Plus, you'll get to know more about BNB's newest item which is the KIWI TIN Tint. Since some influencers started hyping these most unique lip and cheek products. It's best to give you some of KIWI's facts and other things you still need to know.
KIWI TIN TINT
barenbliss Kiwi Tin Lip and Cheek Tint is inspired by paint tins. Plus, it is the first makeup blind-box item that you can purchase in this 12.12 Christmas Sale!
This coming 12.12, barenbliss is offering up to 20% off of their products! Available in all barenbliss online stores (Shopee, LazadaMall, and TikTok Shop). They are featuring awesome bundle deals that fit any type of makeup lover!
BUNDLE 1
This 12.12 bundle includes the barenbliss True Beauty Inside Cushion, and Start Over Concealer. From their original price, you can get this bundle with freebies that include a beauty bag, & a shower puff.
BUNDLE 2
Purchase this bundle that contains Compact Powder and Skin Tint Foundation plus freebies with a canvas bag, cotton pads, and a protective facemask.
BUNDLE 3
For this lip bundle, you can already have the Lip Matte, Lip Tint, and Lip Velvet. With freebies like cotton pads and barenbliss' Light It Up Skin Tint and 2 pieces of Protective Face Mask.
BUNDLE 4
For this Face and Skincare bundle, you can already have the barenbliss' 10 Elements Amino Acid Rich Foam Cleanser, Pimple Warrior, and the BNB Kombucha Omega Deep Cleansing Balm. Not only that, you may get this bundle with some other freebies as well like a canvas bag, 2G Skin Tint, and protective masks.
BUNDLE 5
For the fifth BNB Gift bundle, you can already have the Fine to Refine Compact Powder and True Beauty Inside Cushion with freebies that includes the canvas bag and the on-the-go beauty bag.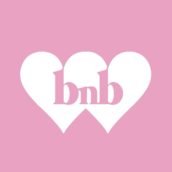 BNB Team
𝒃𝒂𝒓𝒆𝒏𝒃𝒍𝒊𝒔𝒔 (bnb) Beauty Lab was founded by the best scientist to create innovative products. Based on its scientific and pure formula, barenbliss combines natural and scientific ingredients, it removes all harmful ingredients and created the pure 𝑩+𝑵+𝑩 formula to create a new lifestyle that is suitable for all skin types, making this brand a makeup and skincare hybrid.