BLIND BOX?! A Twist in your Tint: barenbliss Kiwi Lip and Cheek Tint
There's something big dropping this month and it comes with a bigger twist. The barenbliss Kiwi Lip and Cheek Tint will be the first ever limited edition "Blind Box" in the Philippines. "Blind box" is where you order an item that comes with a surprise. We are spicing it up by letting you choose which shade you want, but you will never know the color of the packaging you will get. You may get Shade #1: Peachy Smoochy in the Pink or Blue Tin or Shade #3 Reddy Ready in the Yellow or Green Tin! There's so many possibilities and combinations for this cute "dose of happiness"! We are excited to bring you a whole-nother experience – the thrill of waiting for which color you're going to get!
KIWI TIN LIP AND CHEEK TINT SHADES:
Say goodbye to boring shopping and say hello to surprises! Worry not though, because you can always choose the shade that you want. The Kiwi Tint has 4 shades to choose from and each shade is inspired by different moods:
Just pick a shade and the rest is a surprise. Here's the fun part, each tin color has personalities too. It represents all the female energy in each of us and the main goal is to collect them all!
KIWI TIN COLOR PERSONALITIES:
The Yellow Kiwi Tin represents strength and independence. Yellow may be a jolly color, but it also captivates that strong Queen energy that everyone manifests.
The Pink Kiwi Tin represents innocence and purity. It's the color of the ethereal maiden who is all for self-love and eagerness to learn and grow.
The Blue Kiwi Tin represents being bold and fearless. It's for those who are carefree and wild, those who light up the fire inside other people's lives.
Lastly, the Green Kiwi Tin represents kindness and compassion. Turning weakness into strength because the strongest of them all are the ones that have the biggest heart.
Already have a color you most relate to? Or do you accept the challenge of collecting them all? If you do, we have a few more surprises waiting for you! Get yours now at any e-markets: Shopee Mall,LazMall or TikTok Shop for only 399 PHP! Also, if you buy all 4 shades you will have other freebies! Good luck and may the color fairies be with you!
For more BNB content, feel free to visit our social media pages: Facebook and Instagram. You can also join the barenbliss Viber Group for more exclusive announcements and giveaways, click here: BNBae VIBER
See you there, BNBaes!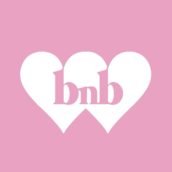 BNB Team
𝒃𝒂𝒓𝒆𝒏𝒃𝒍𝒊𝒔𝒔 (bnb) Beauty Lab was founded by the best scientist to create innovative products. Based on its scientific and pure formula, barenbliss combines natural and scientific ingredients, it removes all harmful ingredients and created the pure 𝑩+𝑵+𝑩 formula to create a new lifestyle that is suitable for all skin types, making this brand a makeup and skincare hybrid.