A date is one way to form bonds and learn more about each other. Also, it should be memorable! You probably want to go on a date with someone special, such as a friend, family member, or lover. How much money do you plan to spend? If you have second thoughts about continuing your date due to a lack of funds, try these low-cost and no-budget date ideas!
Picnic Date
A picnic is one of the best things to do if you have a low or no budget. You can bring food from your house or cheap food from the streets. It is not always about the food; you can sit and have a good conversation. In addition, you can lie down and look at the skies. More romantic than eating in an expensive restaurant
Watching Sunset
Everyone loves the sunset, and watching it together will be memorable for both of you. It does not cost anything because you do not need to spend unless you want food. In addition, it creates magical moments like those in romance movies.
Cooking
If you both love cooking, then it is recommended. Cooking does not necessarily mean buying expensive ingredients. You can cook simple foods or teach each other how to cook to create a great bond.
Hiking
This is a fun date idea for those who do not have a budget. If you both love adventure, then do this! Just remember to bring water or food from your home so you will not get hungry. There are also places with waterfalls where you can swim!
Camping
Camping at night is also fun. You will enjoy creating and watching a fire, fixing tents, fishing, and many other activities. Just find a nice place to camp! Make sure it is not dangerous and is away from wild animals.
Biking
Love biking? If both of you know how to ride a bike, it is perfect for a date! Just go to the places, you both love. Enjoy the peace of nature and the blowing wind. This activity is highly recommended if you do not want to spend a single penny.
Grab a drink or street food and stroll around
There are lots of cheap food choices in the streets. You can buy and eat it while strolling. It is fun to walk and talk about life. Make it simple but memorable! Also, you might find people who have free concerts in the park.
Movie Date
This activity is a common date idea, but it is the best and simple way to spend time with each other. There is no need to spend money. Instead, download your favorite movies or discover something new to watch. After all, almost everyone enjoys watching movies, so offering one to them is not a turnoff.
Dates do not have to be expensive. Instead, be with them and create the best memories together. If the person truly loves you, a date is not a problem, regardless of where you are, what you do or what you have!
After reading these ideas, have you decided what to do? If yes, then go and plan your date now!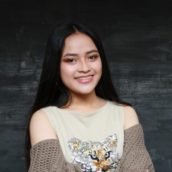 Eslyn Rose Ramos
She is an aspiring individual who loves to share her thoughts and feelings through writing. She aims to be able to make use of her knowledge and skill-sets to their full potential and, at the same time, acquire new learnings throughout her journey of self-growth and discovery.