Youtubers showing some love to barenbliss products 
barenbliss is a K beauty brand that promotes "beauty in-joy" supporting every person in enhancing their confidence using BNB products. Recently barenbliss is making its way to the YouTube world! Being featured by two well known youtubers. Will barenbliss exceed Anne Clutz and Verniece Enciso's expectation? Lets find out:
anneclutzVLOGS
Anne Clutz is a YouTube vlogger that shows her day to day life as a hard working mother of two. On her current vlog, she shared her challenges that she is currently facing as a mother. Sharing also her struggles with confidence with the way she looks after giving birth to her beautiful baby boy Jirou.
Anne then shared that the reason she has been feeling more "fresh" is because she started using barenbliss True Beauty Cushion. This is the perfect product for her since she mentioned she doesn't have time to do makeup "wala ako time mag makeup, sa true lang! Pwede pa yung 'salpak salpak' nalang then gora na". As Anne applied her Cushion she was happy to see that it covered her melasma. She also gave praise to barenbliss' packaging; quality; and for avoiding two thousand harmful ingredients,. She then used barenbliss Fine To Refine Compact Powder to set her Cushion "Ito yata yung pinaka mabangong powder na na try ko" she added "kahit di na ako mag 'bake' yes na yes! Because she stays matte all day."
She then finished her look with barenbliss Peach Makes Perfect Lip Tint, she loves that this liptint doesn't dry their lips but lasts all day. "Kahit kinabukasan ang pula parin ng lips ko" she proceeded to vlog the rest her day after using barenbliss showing even after a long and joyful day taking care of her kids her barenbliss makeup is still in tacked, "sinuot ko siya buong araw, ang tagal niya sa face ko ng hindi na huhulas" she added "knowing na ako ay pawisin and oily in some areas. It's definitely touch-up friendly". Anne mentioned a very important message to all mothers out there that it is important that mothers like her should not forget to take care of themselves and to feel beautiful "Yung moment ko ngayon, feel ko ang fresh fresh ko parang bumabalik na ako sa dati paunti unit. Thank you so much barenbliss"
VernVerniece Enciso
In this vlog Verniece shared her beautiful trip to Balesin Island to attend a friend's wedding. She shared the content of her beauty bag which includes barenbliss Peach Makes Perfect Lip Tint. She even emphasized that it is perfect for traveling since it's mask proof.
After arriving at Balesin Island she proceeds to get ready for the day. As had an intimate conversation with her subscribers about her recent surgery. To take her mind of the surgery she just proceeded with her makeup, setting her face with the barenbliss Fine To Refine Compact Powder "I really want to try kung waterproof talaga siya, since we're going to be outdoors the whole day i want try if kaya niya i stay yung makeup ko the whole day". Finishing off her make with the barenbliss Peach Makes Perfect LipTint "i'm trying to achieve the korean lips" applying the shade Paradise Found on the center of her lips and topping it with barenbliss Butter Rush Lip Mask to get that glossy look. She then went throughout her day enjoying it with her friends and Husband Alf.
On her next day of the trip, the day of the wedding she then gave her review on the Fine To Refine Compact Powder praising how it was sweatproof.
"grabe guys, yesterday I used this kasi alam ko outdoors kami. Infarness my makeup was still intact even if I have a oily 'T zone' area. I really love discovering affordable makeup brands but can do the works"
Verniece then proceeded on comparing it to Charlotte Tilbury Compact Powder "I kid you not, the Compact Powder of barenbliss actually tops it". Finishing her look with the barenbliss Spark-Tacular Party Blush in the shade Vintage Rose and of course her Peach Makes Perfect Lip Tint that she will always bring on the go.
It is inspiring to see how barenbliss boosts the confidence of these two powerful ladies. Amidst the struggles and challenges, us ladies must rise above with beauty and grace. No matter what age or gender, barenbliss want you to feel beautiful inside and out.
barenbliss is now available on:
For more barenbliss content: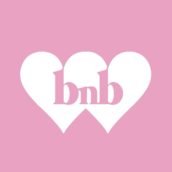 BNB Team
𝒃𝒂𝒓𝒆𝒏𝒃𝒍𝒊𝒔𝒔 (bnb) Beauty Lab was founded by the best scientist to create innovative products. Based on its scientific and pure formula, barenbliss combines natural and scientific ingredients, it removes all harmful ingredients and created the pure 𝑩+𝑵+𝑩 formula to create a new lifestyle that is suitable for all skin types, making this brand a makeup and skincare hybrid.