VP/Cover: Kokoy and Elijah, unfolding a bigger narrative
There must be some kind of factory that produces these many storylines for the Boys Love series. They just keep coming in various forms—such as movies, online series, and even books. People just can't seem to get enough ever since the explosion of the Thai Boys Love craze. We have met iconic love teams with Sarawat and Tine, and Tharn and Type. We had a chat with the lead actors of one of the hottest Boys Love series here in the Philippines—Gameboys. It stars Kokoy De Santos (Die Beautiful) and Elijah Canlas (Kalel, 15).
VP/Cover: Kokoy and Elijah, unfolding a bigger narrative
The series started with a teenage streamer Cairo and his new online rival, Gavreel. The former was caught off guard when he receives a video call from the latter. He is even more surprised when the handsome stranger asks him out.
Question is, can two gamers make romance work during the COVID-19 pandemic lockdown? Or will it be game over for their love story?
Before filming the second season of Gameboys, they have worked with other people on other projects Love Vs Stars, Stay in Love, Paano Ang Pangako, and Almost Paradise. They detailed their relationship with each other.
Kokoy said,
"Definitely we missed working with each other, pero kasi lagi pa rin naman kaming nag-uusap, 'di naman kame nawalan ng communication kahit 'di kami magkatrabaho. Lagi ko naman na-mi-miss ang baby ko."
Elijah, on the other hand, felt the same way.
"Even while working on a different project, a big part of me was really looking forward to start production on Gameboys. Imagine making a whole show with a small group of people during a pandemic. We became a family. And working with Kokoy is always a blast. I guess the only difference was we were even more comfortable with each other. It got better. But we saw each other often before shooting anyway."
BL Series has become a way for the Philippine entertainment industry to give a voice to untold stories. After a successful first season, they could have just dropped Gameboys and get other projects. So, they were asked why it was important for them to take on the role once more.
Elijah reiterated how special the show is to him.
"Gameboys is really special to me. Knowing how many people were entertained and inspired by our show amidst this pandemic — it really gave me a different sense of purpose. As an actor, when there's a chance to tell and be a part of important stories like this, how can you turn your back on it? The people from the Gameboys team are geniuses. It's a privilege to work with them. It's my honor to help tell the Gameboys story."
Meanwhile, Kokoy jumped in and said,
"Iba po kasi yung Gameboys e. Talagang may special spot siya sa puso namin, hindi lang kasi siya project for me, parang it is a responsibility na for me to tell the story of Gavreel and Cairo and give justice to their story, and that is very important para sa akin."
It is great that the gay community has this kind of representation in mainstream media. However, it is kind of a double-edged sword. Having this kind of exposure for gay people is good, but representation has only been limited to a certain kind of relationship.
The struggles and hardships that usually come along with the "romance" are usually lacking. We are only left with the fun and kilig aspects. Yes, there is a representation for the community, but is it properly executed?
The stars were asked about this. Do they think that it sometimes sugarcoats the unfortunate experiences that queer people continue to face? Especially the homophobia, biphobia, transphobia, and overall discrimination?
Elijah eloquently answered this and stated,
"With Gameboys, I don't think it's sugarcoated. I think it's great how stories like Gameboys are told in a way where love and acceptance are normalized — AS IT SHOULD BE. But we are slowly unfolding the story as part of a bigger narrative. There are infinite stories to tell. And we're not done telling it."
Kokoy supported that statement and detailed how the show will further explore such topics.
"Sa Gameboys, marami pang pwedeng puntahan ang kuwento, marami pang mangyayari and it will surely talk about those things as the story unfolds. I am very proud sa team ng Gameboys kasi napakatapang at napakatotoo."
Still posed with the topic about media representation of the minority, they were asked about changing anything about it in the media. What would it be, and why?
Kokoy was honest with his answer. He said,
"Siguro po yung ginagawang katatawanan, kase pareho lang po tayo na nagmamahal regardless kung anong gender. Nasasaktan din. Genuine ito. Nakakatuwa, oo, pero hindi katawa-tawa."
In addition, Elijah made another meaningful insight about this.
"Right now, I think stories like Gameboys are good steps towards the right direction. A treatment where it feels just like any other romantic film or show. Because there's really no difference in the grand scheme of things. Love is love. The representation of queer characters is a different story. I wish the industry can get past making queer characters as the butt of the jokes or have the characters portrayed in a caricature and stereotypical manner. Make the characters human."
Finally, to wrap things up perfectly, the actors gave their message for queer people watching or planning to watch the series. Especially those people who are similarly situated with their characters in the series. Both of them have short, yet beautiful words for the readers.
"Follow your heart, magmahal ka lang, hindi mo kailangan na ma-validate ng ibang tao bago ka magmahal." – Kokoy de Santos

"Like what Mama Leila says, never apologize for who you are. Live confidently. You are loved and you have all the right to love." – Elijah Canlas
It is important to note that representation for the underrepresented is vital. However, it should be put in mind that in order to capture the true essence and message of the ones being represented, it must be mindful and well-thought-out. But as long as it comes from a place of love and it is respectful to the community, there should be no problem.
Publisher | Richie de Quina & Gwynn Crisostomo
Editor-in-Chief | Angela Baltan
PR & Advertising Manager |  Josh Austria
Digital Manager | Allen Esteban
Words by  Rapha Garcia
ELIJAH CANLAS Team
Photographer | Stephen Cappucino using #Tamron2875
Art Direction |  Jobo Nacpil
Makeup | Janell Capuchino
Hair | Charlie Manapat
Styling Team | Ryuji Shiomitsu, Paul Sese, Bryan Laroza
Designers
Mustard and Teal Suit |  Orias
Blue Suit | Ryan Chris
KOKOY DE SANTOS Team
Photographer | Dennis Sulit
Art Direction |  Jobo Nacpil
Grooming | Trish Sikat
Styling Team | Ryuji Shiomitsu, Paul Sese, Bryan Laroza
Designers
Cream Suit | Orias
Pink and Blue Suit | Ryan Chris
Special Thanks to The IdeaFirst Company, Perci Intalan, and Tea Ni Juan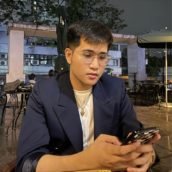 Rapha Garcia
Rapha is a person born between the generations of Millenial and Gen Z. He was produced by Cavite State University (Main Campus) with a bachelor's degree in Political Science. The lad has a fresh take on things, but can still stay true to his roots. He writes anything in Pop Culture as long as it suits his taste (if it doesn't, it's for work). He loves to wander around the cosmos and comes back with a story to publish.