Shell, PAL welcome you back to travel & vacations
Pilipinas Shell Petroleum Corporation (PSPC) and Philippine Airlines – Mabuhay Miles (PAL) recently launched a partnership. This allows you to convert your points on the road with Shell Go+ to PAL Mabuhay Miles. Get yourself closer to your next dream destination!
The Shell Go+ and Mabuhay Miles partnership was inked at Shell C5 Southlink. Also, it has a view of the Ninoy Aquino International Airport.
"This is just the start of many things. I know that people are really starting to move." PSPC Vice President and General Manager for Mobility Randy Del Valle said. "This partnership is a testament to our commitment to bring greater mobility and further accessibility by enabling Filipinos to travel beyond roads and even into the sky."
Certainly, through this partnership, Shell Go+ members can now fuel their next flight. They can start converting their points to get 1 Mabuhay Mile for every 3 Shell Go+ points. It has a minimum redemption of 30 points.
Reflecting a growing global trend, Philippine Airlines believes that partnerships like this will boost the economy, especially the tourism industry. At the same time, provide Filipinos more opportunities to travel.
In addition, Stanley Ng, Philippine Airlines President, and COO, said,
"With the Philippines and the rest of the world opening its doors for travel, the opportunity to help people reach their desired destinations also opens."
"We are optimistic that the resurgence in air travel will continue and with support from partners like Pilipinas Shell, we can help bring more Filipinos to their destinations of choice," he added.
Meanwhile, Lorelie Quiambao-Osial, President and CEO of Pilipinas Shell, put it:
"We are in the dawn of a new era and moving on to the next normal. I am excited for this partnership. We are evolving customer experiences and needs. We continue to empower the Filipino people to live their lives. In that sense, we look at innovations in everything we do. Enabled by technology, we are offering more and more to address the differentiating customer expectations and to delight our customers in every way."
You can now start collecting Shell Go+ points and convert them to Mabuhay Miles through the Shell Go+ application. To know more about the program, head on over to: www.shell.com.ph/GoPlusMabuhayMiles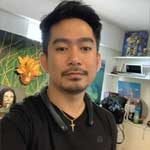 Josh Austria
Aside from being a businessman, Josh Austria has been working in PR and media industry for more more than a decade. From his years of experience as the Marketing and Advertising Head of Village Pipol Magazine, he has built strong relationships with creative people, brands, and organizations.