As the government, once again, eases travel restrictions, at least for domestic flights, many of us are eager to explore other places again. Nothing beats a long weekend in serene places, especially the beach. So, are you planning to resume your travel bucket list soon? Try it with PAL's newest option.
Travelers can now pay for their tickets on installment even without a credit card!
Now might be a perfect time as Philippine Airlines (PAL) announced its new payment option: "Fly Now, Pay Later." This is in partnership with the BillEase app, allowing tourists to book airline tickets and pay over time.
The new partnership is part of PAL's evolution to offer more personalization when it comes to booking and to make every trip seamless and affordable for many Filipinos, as many travelers feel comfortable traveling again.
According to CEO and co-founder of FDFC George Steiger, the company is providing a smart alternative to financing large purchases, including airline tickets, with BillEase. He added,
"We're excited to enable customers to book their flights with a hassle-free payment option. Our partnership with PAL is focused on providing what customers need and delivering a differentiated customer experience for travelers."
PAL claims that BillEase is a flexible alternative to credit cards and e-wallets. Also, it enables customers to apply for a point-of-sale loan. They can choose to pay over three, six, nine, or 12 monthly installments.
Note that the service is card-free and you don't have to apply for a credit or a debit card. You will instantly know how much you have to pay. Of course, there's an interest rate but an affordable one and no hidden charges.
Moreover, VP for Sales and Marketing Oscar Reyes said the latest service innovation has added more flexibility to its flight booking process. Reyes explained,
"This latest offering is part of our goal to provide customers a transparent and flexible way to pay. Travelers can now enjoy an installment plan when they're booking their tickets, removing some of the hassle and added costs of planning a trip during the new normal."
What are the requirements for signing up?
So what do you need for signing up with BillEase? Just prepare one valid ID then wait for the approval. PAL said this process of completing a booking takes less than 5 minutes!
Before completing the purchase, the app will show the actual amounts, including the exact date of installments and a disclosure statement. Also, you must take note that your first installment is not due until 15 days or 30 days after booking.
Now, you can book tickets with more control through BillEase, with savings and benefits. How? Customers who use it can are eligible for exclusive deals such as zero-interest installment plans.
Will you try this on your next booking?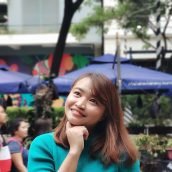 Queenie Lastra
Queenie Lasta got her bachelor's degree in Communications Research from UP Diliman. In her free time, she likes to read thriller novels, psychology books, and mangas. She believes in the importance of grit, hard work, and passion to become a great writer in the future.