As if everybody has gotten over from the kilig their marriage brought this year, Binjin is back at granting more of our manifestations! Gifting us another good news is the power couple from the South Korean drama series, "Crash Landing On You."
On June 27, Son Yejin took the internet by storm as she announced welcoming "a new life" that came. In an Instagram post, Yejin happily confirmed that they are expecting her first baby with her husband, Hyun Bin. 
"Today, I'll be careful and happy. A new life has come to us. I'm still shivering, but I'm living it every day due to the changes in my body in the midst of worry and excitement," the 40-year-old actress said in her caption.
Furthermore, Yejin shared that she feels grateful but has not told anyone around her yet to be careful. She added, "For fans that are waiting for this news just as much as we are, we will inform you before it's too late."
See Also
While she emphasized taking care of the new life they have received, Yejin also reminded everyone to take care of things precious to them. Finally, she ended her heartfelt post by wishing all good health and happiness.
Son Yejin and Hyun Bin first worked together in 2017 for the action-thriller film "The Negotiation." In 2019, they reunited in a Netflix project that will soon bring their romance to life.
It was last March 31 when they wedded and have since lived their sweet married life.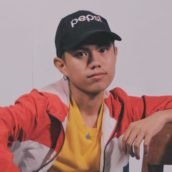 Renzneil Robles
Renzo is an introvert who prefers to do things at his own pace. Unlike most writers, he reads lazily. Watching Korean dramas at night is his constant source of comfort. Although oftentimes commended for being outspoken, he speaks better through writing than with his words.