MUA amuses as a kissing device made for long-distance couples
Photo from Tingshu Wang/REUTERS
Indeed, the lockdown due to the spread of COVID-19 has jumpstarted a lot of ideas. Well, interestingly, one of them is a Chinese start-up with lockdown isolation in mind. Be charmed by the MUA.
The start-up has invented a long-distance kissing machine that transmits users' kiss data collected through motion sensors hidden in silicon lips. The device simultaneously moves when replaying kisses received.
Named after the sound people commonly make when blowing a kiss, MUA (ugh, genius!), it also captures and replays sound and warms up slightly during kissing. This makes the experience more authentic as stated by Beijing-based Siweifushe.
A Chinese start-up inspired by lockdown isolation has invented a long-distance kissing machine that transmits users' kiss data collected through motion sensors hidden in silicon lips https://t.co/RAqcd25oZV pic.twitter.com/dPEhxJ7vEm

— Reuters (@Reuters) March 24, 2023
Loveless users can even download kissing data submitted via an accompanying app by other users.
The idea came from China's frequent, lengthy, and widespread lockdown measures. Well, do you all remember the three-year COVID-19 pandemic? Of course, when it was at its most severe, authorities forbid residents to leave their apartments for months on end.
Zhao Jianbo, the inventor of the mindboggling device, said, "I was in a relationship back then, but I couldn't meet my girlfriend due to lockdowns."
Subsequently, a student at the Beijing Film Academy focused his graduate project on the lack of physical intimacy in video calls. He later set up Siweifushe which released MUA, its first product, on January 22 priced at around 260 yuan (PHP 2000).
He said that two weeks after its release, the firm sold over 3,000 kissing machines and received about 20,000 orders.
To give context, the MUA resembles a mobile stand with realistic pursed lips protruding from the front. To use it, lovers must download an app onto their smartphones and pair their kissing machines. They then plug it into the phone charging port. The app activates the device, then when they kiss it, it kisses back.
See Also
The (somehow) revolutionary machine attracts in several colors with the same unisex lips. It has received mixed reviews, with some users saying it was intriguing. Unsurprisingly, others said it made them feel uncomfortable. However, get this, among the top complaints was its lack of tongue. Do you agree?
Some commentators on the social media site Weibo also expressed concern that the device could be used for online erotic content, which is strictly regulated in China.
Zhao said his company complies with regulations, but that "there's little we can do as for how people use the device."
MUA is not the first remote kissing device. Researchers at Tokyo's University of Electro-Communications invented a "kiss transmission machine" in 2011, and Malaysia's Imagineering Institute made a similar gadget called the "Kissinger" in 2016.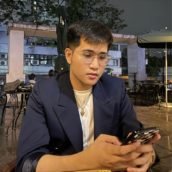 Raphael Garcia
Raphael is a person born between the generations of Millenial and Gen Z. He was produced by Cavite State University (Main Campus) with a bachelor's degree in Political Science. The lad has a fresh take on things, but can still stay true to his roots. He writes anything in Pop Culture as long as it suits his taste (if it doesn't, it's for work). He loves to wander around the cosmos and comes back with a story to publish.