AERWINS introduces the world's first flying bike inspired by Star Wars
Screengrab from XTURISMO's official Instagram page (@xturismo_official)
The future is upon us as The Land of the Rising Sun brings us a world of flying cars. Today, Japan launches the XTURISMO, the world's first flying bike inspired by the immensely renowned movie franchise Star Wars. Well, wanna know another secret? You can order one now!
The futuristic vehicle is 12-foot-long and it costs $555,000 with a non-refundable deposit of $5,500. In addition, it comes in three classic colors—red, blue, and black.
The Japanese start-up AERWINS, its company, intended the design to resemble a speeder bike from the iconic film Star Wars: Return of the Jedi. Hence, with the livid fans of the franchise, it received "orders and inquiries from all over the world."
The world's first flying bike weighs 300kg. It draws power from two large central rotors running on a 170kW Kawasaki gas motor. It gets additional power from an electric battery, which operates four fans on the edges to provide stability.
Envision its maximum speed of 80 to 100 kph and a cruising range of 40 km. This simply means that it could travel that distance without refueling.
AERWINS calls its flying vehicle "a manifestation of the dream of air mobility," and its YouTube promotional video proves it.
The 17-second clip shows the XTURISMO gliding across Lake Yamanaka in front of Mt. Fuji. Nevertheless, it actually wasn't the first time the flying vehicle appeared in public. In 2022, it made its US debut at the Detroit Auto Show.
Co-chair of the event Thad Szott even took it for a spin and said,
"I feel like I'm literally 15 years old, and I just got out of 'Star Wars' and jumped on their bike… I mean, it's awesome! Of course, you have a little apprehension, but I was just so amped. I literally had goosebumps and feel like a little kid."
Founder and CEO of AERWINS Shuhei Komatsu said that his company plans to sell a smaller version of the XTURISMO sometime this year. In addition, AERWINS seeks to lower the cost to $50,000 for a smaller electric model by 2025.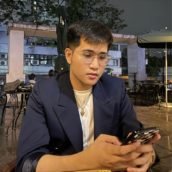 Raphael Garcia
Raphael is a person born between the generations of Millenial and Gen Z. He was produced by Cavite State University (Main Campus) with a bachelor's degree in Political Science. The lad has a fresh take on things, but can still stay true to his roots. He writes anything in Pop Culture as long as it suits his taste (if it doesn't, it's for work). He loves to wander around the cosmos and comes back with a story to publish.