RadioGPT makes it possible to integrate artificial intelligence into radio
Photo from Futuri
Serving both classic and modern, RadioGPT uses GPT-4, the latest large language model that powers the globally-acclaimed ChatGPT AI chatbot, to create AI-generated radio shows. What's fun is how it can do almost everything you'd expect from your regular radio.
The new program provides AI voices that serve as DJs who play music, report news and discuss the weather. In addition, RadioGPT has the capability to respond to song requests and offer prizes for radio contests!
What stands out is how the AI tool will have its public beta over real radio stations. These include Alpha Media in the US and Rogers Sports & Media in Canada.
A media company in Cleveland has launched RadioGPT, the world's first-ever radio platform powered by artificial intelligence.

It could transform the broadcast industry.https://t.co/qX93clTkus

— Axios (@axios) March 7, 2023
American AI firm Futuri helmed RadioGPT. Daniel Anstandig, its CEO, told Axios that he designed the tool to "save radio, not compete with it." He added, "What we're looking to do is augment a station's ability to fill its programming with more live and local content."
Aside from GPT-4, the app uses TopicPulse, and AI voice technology. TopicPulse acts as Futuri's AI-driven social content and story discovery tool. On the other hand, AI voice technology imitates human voices using artificial intelligence. 
Also, combined, these two enable RadioGPT users to create radio stations by themselves. Users may choose voices from the Voice Choice Library to host their shows. By then, it could do everything you'd expect from a radio show.
RadioGPT can check the real-time status of financial markets and other topics to report about it. With a radio show, the app can give unique and entertaining breaks to keep your audience engaged.
See Also
The AI app can understand comments from listeners and incorporate them into your show. In addition, it can interview guests by itself!
Meanwhile, RadioGPT uses Futuri Mobile's Flash Contesting to offer giveaways like prizes and tickets for radio contests. 
The AI program uses Futuri Streaming to determine the number of listeners and send greetings to specific locations.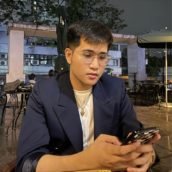 Raphael Garcia
Raphael is a person born between the generations of Millenial and Gen Z. He was produced by Cavite State University (Main Campus) with a bachelor's degree in Political Science. The lad has a fresh take on things, but can still stay true to his roots. He writes anything in Pop Culture as long as it suits his taste (if it doesn't, it's for work). He loves to wander around the cosmos and comes back with a story to publish.