Little Mix's star Leigh-Anne Pinnock is set to become a judge on RuPaul's Drag Race UK. Well, what do you know, two of my most favorite things—Drag Race and Little Mix. Just amazing! The photo below is when Jade Thirlwall became a judge herself on the first season of the franchise.
It was not long since her pregnancy was announced. Now, it is reported that Little Mix's Leigh-Anne Pinnock will be sashaying on to the panel in series three of the BBC contest.
The successful girl group is vocal about their admiration for the show and the drag queens. They have covered songs from the show and they have guested its notable contestants on several music videos. (Power, and the latest MV for Confetti)
An insider said to Daily Star that the producers have wanted Leigh-Anne to be a guest judge for a long time, so they were thrilled she was finally able to do it. As he said,
Everything was very hush-hush and she wasn't able to tell many people she was doing it.
Earlier this year, she also filmed a guest stint on the show in Manchester. It saw her joining Queen B herself, RuPaul, and regular Michelle Visage on the panel. And producers were thrilled with how great she was. The insider continued,
Leigh-Anne is a massive fan of the show, so she was the perfect guest judge. She was in her element. And, of course, the contestants loved getting to meet her.
An official announcement from the BBC about Leigh-Anne joining the panel is set to be released later this year.
Being a part of an extremely successful girl group, Leigh is just one of the big names they secured to be a guest judge. The producers are determined to make this new series of Drag Race UK the best yet. According to sources, they have a string of surprises up their sleeves to keep fans hooked.
The series will air on BBC Three later this year. Drag Race UK is the latest high-profile project taken on by Leigh-Anne.
The former X Factor winner has made a hard-hitting documentary for the BBC about racism, which will air this week. Also, she's also in talks with cosmetics giant Maybelline about fronting a campaign for them.
Honestly, I need all the good news about Little Mix since I am still heartbroken by Jesy's departure. But I'm still wishing her the best of luck since I've heard great projects waiting for her too.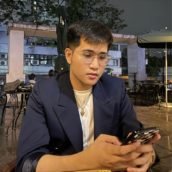 Raphael Garcia
Raphael is a person born between the generations of Millenial and Gen Z. He was produced by Cavite State University (Main Campus) with a bachelor's degree in Political Science. The lad has a fresh take on things, but can still stay true to his roots. He writes anything in Pop Culture as long as it suits his taste (if it doesn't, it's for work). He loves to wander around the cosmos and comes back with a story to publish.