"For SB19's nomination on the Billboard Music Awards"
P-Pop boy group SB19 is the first Southeast Asian act to be nominated on the Billboard Music Awards for the category of Top Social 50 Artists. And this May 11, 12:59:59 PM, Billboard officially announced the opening of voting.
For the guidelines, fans can both cast their vote through the website: billboard.com/BBMAsVote as well as posting on Twitter. To vote on Twitter, tweets must include the hashtag #BBMAsTopSocial along with the tag of @SB19Official. Twitter votes must be from public accounts and users can only vote for one finalist and one category at a time. A re-tweet of a valid vote from public accounts also counts as a vote, subject to daily vote limits. 
Fans can vote up to 10x per day, per category, platform. Make sure to vote for SB19 until voting officially closes on May 22 at 2:59:59 PM PHT.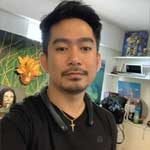 Josh Austria
Aside from being a businessman, Josh Austria has been working in PR and media industry for more more than a decade. From his years of experience as the Marketing and Advertising Head of Village Pipol Magazine, he has built strong relationships with creative people, brands, and organizations.