Dubbed as the "Best Girl Group Ever", Little Mix is the first-ever girl group to receive the award of British Group in the BRIT Awards!
Girl groups have always been an integral of British music history. However, none of them had ever won the Brit Award for British Group.
That changed on May 11, when Little Mix won the award at the 2021 Brits. This is over other successful artists such as the 1975, Bicep, Biffy Clyro, and Young T & Busey. The new trio accepted hot off their remix of "Confetti" with Saweetie.
I have been saying this for weeks now since the gods just love our British girl group. All we've been hearing are good news for the group and it seems like it doesn't stop. All in this month, news that both Leigh-Anne Pinnock and Perrie Edwards are pregnant just broke the internet.
After the girls got over the shock of their win, in the speech, Perrie started it by saying,
Two of us have baby brains, so we had to write it down
They also thanked a lot of people including their fans, the Mixers (oh, I'm so honored), and of course, former member Jesy Nelson. It actually trended on Twitter since their interactions had just been limited after her departure. A little gesture like this makes the fans happy and content.
As the Twitter account of the BRIT Awards wrote, "…there isn't a dry eye left on the planet…" posting the whole video of their speech.
On the other hand, Leigh tackled more serious topics to be addressed in the speech. She said,
It's not easy being a female in the U.K. pop industry. We've seen the white male dominance, misogyny, sexism, and lack of diversity. We're proud of how we've stuck together, stood for our group, surrounded ourselves with strong women, and are now using our voices more than ever.
As stated, they are the first-ever girl group to win the award despite having numerous iconic and legendary girl groups in the UK Music scene. As Jade spoke about it,
The fact that a girl band never has won this award really does speak volumes. So this award isn't just for us. It's for the Spice Girls, Sugababes, All Saints, Girls Aloud — all of the incredible incredible female bands, this one's for you.
Because of this, Little Mix's predecessors, the legend themselves, the Spice Girls responded to the good news. They congratulated them via a tweet, saying,
Doing it for the Girls!! ✌🏻
This is such a huge achievement, not for only Little Mix, but for all the robbed girl group nominees each year. Girl groups are often overlooked, and now, they've done it. Little Mix is really a phenomenon. They are icons. Let's wait for greater ventures in the future because they are a force to be reckoned with in the music industry.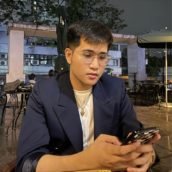 Raphael Garcia
Raphael is a person born between the generations of Millenial and Gen Z. He was produced by Cavite State University (Main Campus) with a bachelor's degree in Political Science. The lad has a fresh take on things, but can still stay true to his roots. He writes anything in Pop Culture as long as it suits his taste (if it doesn't, it's for work). He loves to wander around the cosmos and comes back with a story to publish.