GSMA today announced at Mobile 360 Asia Pacific the formation of the Asia Pacific (APAC) 5G Industry Community.
It is a new ecosystem established for those seeking opportunities to deliver Industry 4.0 and digital transformation from 5G networks, edge-cloud services, enterprise IoT and AI.
Furthermore, the Community has been designed for stakeholders across the value chain.
These include government and agencies, industry associations, mobile network providers, enterprises and industry players, solution providers, analysts, and consultants. 
Comprised of 12 contributing members, as well as the existing IoT and 5G emerging market community, the APAC 5G Industry Community has over 500 members in more than 30 countries.
APAC 5G Industry Community contributing members include AIS, Axiata, DEPA, DHL, Globe, Huawei, Kominfo, Maxis, MDEC, Schneider Electric, Telkomsel and, Viettel.
The 5G Imperative
The COVID-19 pandemic has accelerated digital transformation.
More businesses are now driving forward with new technologies, with a particular focus on 5G.
Moreover, GSMA predicts that 5G will contribute $5 trillion to the global economy by 2025.
Also, countries increasingly benefit from the improvements in productivity and efficiency brought about by the increased take-up of mobile services.
5G will benefit all economic sectors during this period, with services and manufacturing seeing the most impact. 
A resilient industry
GSMA's Head of Asia Pacific Julian Gorman said,
"During the COVID-19 pandemic, the mobile ecosystem acted as a lifeline for people, businesses, and society. The industry demonstrated its resilience, and we must now continue to push the boundaries of possibility. The purpose of the APAC 5G Industry Community is to unlock the power of 5G connectivity so that people, industries and society thrive. GSMA commits to playing a leading role in supporting and amplifying the vital work our industry is doing at this time. We announce the formation of APAC 5G Industry Community as a collaboration platform to support 5G industry innovation, application and business opportunities."
Also, MDEC (Malaysia Digital Economy Corporation)'s CEO, Mahadhir Aziz, said,
"5G will enable the substantive digital transformation of our economy, and the goals of the APAC 5G Industry Community initiative resonate with MDEC. We look forward to effective collaborations with both public and private stakeholders, in line with our vision to lead a progressive digital economy and in support of MyDigital, the Malaysia Digital Economy Blueprint,"
A golden key
Dennis Xiao, President of Carrier Business Group, Huawei Asia Pacific Region, said,
"Huawei has been working on digital transformation to support industries for viable paths of 5G connected services in recent years. Now, we have a golden key to open the gate of this trillion USD market for all potential industries to explore more converged technologies and business partner solutions with an agile and open ecosystem alliance platform from the APAC 5G Industry Community foundation.  We become one of the key contributors of the Community and look forward to engaging more business partners and organizations in the APAC region,"
Visit this link for further insights and commentary from the APAC 5G Industry Community's contributing members.
A story of two parts
While North Asia and Oceania became global pioneers for 5G deployment, significant progress must still be made in the rest of the region.
There is an impetus to provide more support for education to industries, ecosystem development, innovation, and appropriate advocacy.
As such, the APAC 5G Industry Community will seek to build platforms for people who are passionate about 5G.
Moreover, it benefits industries and enterprises.
It connects with peers and shares their knowledge to build the next generation of the mobile ecosystem.
The ecosystem's purpose
As part of the 5G Industry Community, there are three Industry Interest groups: Manufacturing, Logistics, Port and Transportation, and Healthcare.
Furthermore, these groups will help members:
Share 5G experiences to foster a learning culture that helps industry partners and innovators innovate

Understand industry requirements, explore scenarios and applications of 5G

Promote commercial use, reference, and best practices

Network, build ecosystems and new partnerships

Additional benefits for community members will include:
A regular newsletter with the latest 5G industry developments and insights

Access to Industry Interest Group activities

Inclusion in 5G industry reports and case studies

Opportunities to speak and showcase in GSMA 5G activities. i.e., webinars, conferences, and a new 5G tour

A bespoke networking service where businesses are matched with innovators, social impact enterprises, and mobile operators

Lastly, to find out more about the APAC 5G Industry Community, please visit this link.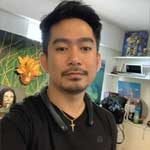 Josh Austria
Aside from being a businessman, Josh Austria has been working in PR and media industry for more more than a decade. From his years of experience as the Marketing and Advertising Head of Village Pipol Magazine, he has built strong relationships with creative people, brands, and organizations.