Google Bard created to rival ChatGPT and Bing
Screengrab from Google
With the emergence of artificial intelligence or AI, Google launches Bard against ChatGPT and Bing. It uses a different large language model called LaMDA aside from the other usual features.
LaMDA stands for Language Model for Dialogue Applications. Nonetheless, at the time of this writing, Google Bard is only available for people in the United States and the United Kingdom.
Users may request access by clicking Join Waitlist on bard.google.com. The famed technology company reminds users that the AI chatbot is highly experimental, hence, it could be prone to errors.
Google Bard Features
Today we're starting to open up access to Bard, our early experiment that lets you collaborate with generative AI. You can use Bard to boost your productivity, accelerate your ideas and fuel your curiosity. Learn more, including how to sign up ↓ https://t.co/4zDI5RD1fr

— Google (@Google) March 21, 2023
Google Bard can do almost everything ChatGPT and Bing can, generating different types of written media from simple user prompts.
Envision asking Google Bard, "can you describe what artificial intelligence is?" By then, it will write a paragraph defining this technology. All three can generate a wide variety of written media, from jokes to scientific journals. In addition, they can help you brainstorm ideas.
To give context, you can ask ChatGPT or Bing to suggest ways to compose a company-wide email announcement. Nevertheless, Google Bard sets itself apart because it links to the Google search engine.
ChatGPT relies on the GT-4 database that contains information dating up to 2021. Meanwhile, Bing uses its namesake search engine from Microsoft.
The problem with Google Bard is that it is still in its infancy compared to its competitors which rapidly improve. Google warns people that it is an experimental project prone to errors. The company probably aims to make sure it would not make the same mistake it did during the initial announcement of Google Bard.
On February 9, 2023, Google shares lost a staggering $100 billion in value. This comes after the AI chatbot committed several mistakes in its announcement video.
Bard compared to ChatGPT and Bing
Google Bard truly needs to do a lot more to keep up with Bing and ChatGPT. These AI giants have numerous features absent in Google's chatbot.
See Also
Bing offers conversation styles, Casual, Balanced, and Professional, enabling users to have more control over the chatbot's responses.
The best part about Bing is that you can sign up for the waitlist. You can then wait for Microsoft's approval so that you can start using its AI chatbot.
OpenAI's ChatGPT gained several features shortly after Microsoft's investment. In turn, it has a new large language model called GPT-4.
It allows ChatGPT to have Bing-like conversation styles called personalities. More importantly, it can see and understand pictures.
Having the ability to save more than 20,000 words, ChatGPT has a longer memory than its previous version. Also, it works with more languages like South Korean and Ukrainian.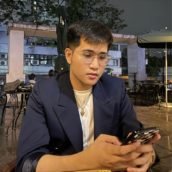 Raphael Garcia
Raphael is a person born between the generations of Millenial and Gen Z. He was produced by Cavite State University (Main Campus) with a bachelor's degree in Political Science. The lad has a fresh take on things, but can still stay true to his roots. He writes anything in Pop Culture as long as it suits his taste (if it doesn't, it's for work). He loves to wander around the cosmos and comes back with a story to publish.