Direk Lauren went senti as Pinoy Big Brother house gets demolished
Photo | ABS-CBN Entertainment
ABS-CBN executive and director Laurenti Dyogi went sentimental as he witnessed half of the Pinoy Big Brother (PBB) House getting demolished.
Direk Lauren took to his Instagram page to share a short video showing the dismantling of some parts of the PBB House. The iconic establishment lies along Eugenio Lopez Drive in Diliman, Quezon City. Also known as Bahay ni Kuya, it is where the reality game show Pinoy Big Brother held the competition for many years across all seasons.
As demolition for significant segments of the PBB House began on Saturday, Direk Lauren decided to go for a last sight-seeing. However, he never expected that his visit would become a nostalgic trip down memory lane.
Direk Lauren went senti as PBB House gets demolished
Direk Lauren reminisced about the beginning of the PBB House, which started 17 years ago in 2006. Before being a hallmark location of Pinoy Big Brother, the site was originally constructed for another reality series called Pinoy Dream Academy.
Following two seasons of the program, the house became the "House B" for Pinoy Big Brother. Direk Lauren recounted how the location has grown in importance to them.
[It served as] our offices, brainstorm space, pantry, [and] hosts' dressing rooms. [It is also our] mini studio with [a] control room and living quarters, especially during the last two lock-in seasons. This part of the house has lots of good memories and even scary experiences."
As sad as it may be, half of the PBB house is undergoing demolishment after its lease expired this year. Moreover, Direk Lauren said they saw it "impractical" to do a renewal.
"We still have the main PBB House and control room. Hopefully, we still get to use [it] for the next PBB edition. This original house was built in 2004 and is 18 years old. It has become iconic and a landmark in the area."
In concluding his post, Direk Lauren thanked the hosts, ex-housemates, and all the people who partook in PBB's history. Although he acknowledged the moment being a sad conclusion, he expressed hope to go forward and begin anew.
"It's an end of an era. Hopefully, we move on and find a better home in the future!" he stressed.
Many successful stars today, like Sam Milby, Melai Cantiveros, Kim Chui, and MayMay Entrata, started their careers on PBB.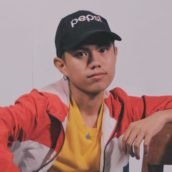 Renzneil Robles
Renzo is an introvert who prefers to do things at his own pace. Unlike most writers, he reads lazily. Watching Korean dramas at night is his constant source of comfort. Although oftentimes commended for being outspoken, he speaks better through writing than with his words.